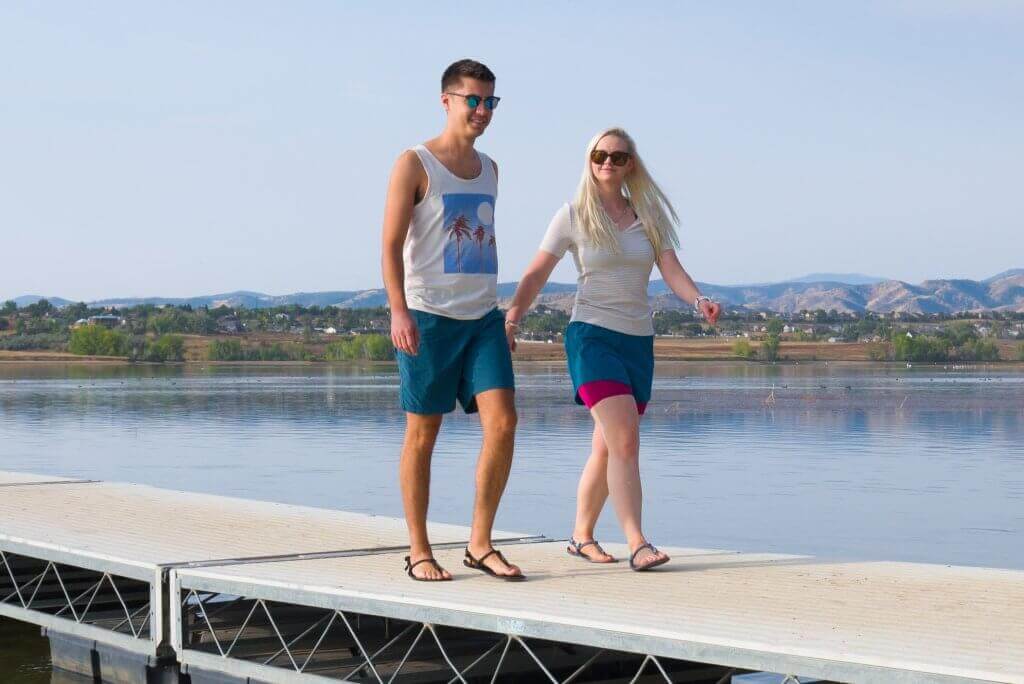 Ever since the publication of Christopher McDougall's book, Born to Run, there has been an increased interest in the simple sandals worn by the Tarahumara, which he describes in his story.
Called "huaraches," the footwear of the Tarahumara are basic sandals created from the rubber tread of old tires and a bit of leather cord. Not to be confused with the fancy leather sandals that are also called huaraches, the sandals worn by this people group are the original minimalist running sandals. Members of the tribe are known to run incredible distances over rough terrain and gravel roads with nothing on their feet but these huarache sandals.
Granted, the Tarahumara are not the first or only people to wear similar sandals. In fact, the oldest archeological find of a shoe is many thousands of years old, was found in Fort Rock, Oregon and looks quite familiar.

Now, If you've read Born to Run, or otherwise heard about huarache sandals, maybe you've been itching to get your hands on a pair of your own minimalist running sandals. There are two ways you can do so.
For the less adventuresome, Xero Shoes has created barefoot sandals that recreate the minimalist experience of the original huarache sandals. Find yours here.
For those who are up for the fun of taking on a fun do-it-yourself project, you can make your own sandals.
These instructions will give you the details you need to create your own DIY huarache sandals from scratch using our Xero Shoes Classic Kit with Vibram rubber.
Or you can make some sandals with the only outsole made specifically for barefoot running sandals (yes, you can wear them for other activities than running) – either the 4mm Connect or 6mm Contact kit with FeelTrue™ rubber outsoles. Click here for instructions. (Find out more about our FeelTrue™ products here.)
And, at the end of the instructions about making huaraches, you'll learn one way to tie huaraches. If you're adventurous and creative, you can find other tying styles here.
You can also download a PDF of the instructions, below, by clicking here.
Things you'll need to make huaraches:
Some sort of sole material. Again, we made our FeelTrue rubber to be the best combination of strength, flexibility, and barefoot feel for DIY huaraches sole material. Another good option is the material in our Classic kit, the 4mm Vibram Cherry.
Something to lace the sole to your feet — about 60-72″ per lace (depending on your size). You can use leather lace, hemp cord, etc. We use 5/32″ polyester cord… it's soft, durable, colorful and provides the right amount of support (too thin can hurt, too thick gets unwieldy).
Piece of paper and a marker (like a Sharpie) — to trace your foot.
Pencil — to transfer your foot template to the sole material.
Strong scissors — to cut your tracing and the sole material.
Leather punch — to make the lacing holes in the sole (NOTE: We do not recommend using a nail or knife to make the hole. Holes made that way tend to tear). You want the holes to be the same size, or slightly smaller, than your cord. We use a 1/8″ punch for our 5/32″ cord (the hole is 1/32″ smaller that the cord). We use this Lace Hole Punch. Note: Depending on the material you use, you could try drilling a hole (some Xero Shoes customers have done this with the Vibram Cherry sole).
Lighter or match — to seal the ends of the lace, if you're using polyester, nylon, other woven synthetic lace material.
Step-by-step instructions for making Huaraches:
Step 1 – Trace your foot
Step on a piece of paper. Lean forward and put a bit of pressure on your foot so it flattens a tiny bit. Then, using a marker (like a Sharpie) held vertically, trace around your foot. You don't need to get every tiny nook and cranny, and you're not trying to get an EXACT measurement of the sole of your foot… in fact, by holding the pen vertically, you're making a trace that's slightly bigger than your foot, and that's exactly what you want.
Step 2 – Even out the tracing
You want to smooth out the curves. For example, you want to make the toe area into a curve, rather than bumps for each toe. Also, I extend the area on the inside of the big toe and the ball of the foot a little bit (sometimes when you run, your foot slips to the inside, so you want to add a bit of extra space here).
Step 3 – Cut out the tracing
Cut around the tracing. That is, cut on the outside of the line you've drawn, rather than ON the line. Again, that little extra bit can help make sure the finished product is comfy. Plus, you can always remove material from your huarache sandals and make them smaller, but you can't make them bigger, so err on the side of too big.
Step 4 – Check your other foot
Take your cut out tracing, flip it over, and step on it with your other foot. If your other foot fits in the cutout, then you'll use just this one template. If your other foot is significantly different (especially if it's bigger), repeat steps 1-3 on your other foot. The beauty of making your own huarache sandals is that you can make them to fit your unique feet.
Step 5 – Transfer the pattern to the sole material
Place the cutout pattern(s) onto your sole material and trace around it/them with a pencil. If you only have one cutout pattern, remember to flip it over otherwise you'll end up making 2 soles for the same foot!
Step 6 – Cut out the soles
If you're using the 4mm Vibram material that comes with the Xero Shoes DIY huarache kit, you can use strong scissors for this. You'll have to make small cuts towards the back of the scissors and work your way around the material.
Step 7 – Mark the toe hole
Step on your soles and, using a marker (I use the Sharpie from Step 1), put a dot between your first and second toe, right where the webbing between your toes is, and slightly closer to the second toe than right in the middle of the space between the toes.
The reason for this is, when you wear your sandals running, your foot will want to shift toward the inside. By putting the hole closer to the second toe, your foot stays in place better.
NOTE: It's much easier to have someone else make this and the next 2 marks while you just stand on the soles.
Step 8 – Mark the inside ankle hole
Still standing on the sole, place the pen vertically, just in front of your ankle bone, and make a mark on the sole at that point.
Step 9 – Mark the outside ankle hole
Still standing on the sole, you'll notice that there's a place where your foot makes less contact with the ground. Make a mark on the outside edge of the sole at that point.
At this point, you should have marks for three holes.
Step 10 – Punch the holes
The size of the hole you make depends on the material you use for the laces. For example, when I use 3/16″ polypropelene/nylon for the laces, I make a 1/8″ hole. You'll want to use a leather punch (I use either a rotary leather punch or the Lace Hole Punch we provide with Xero Shoes).
NOTE: I do not recommend using a nail or knife to make the holes. Doing so can often leave a hole that's not clean, leading to tearing the sole. Punch out the toe hole exactly on the mark you made. For the two ankle holes, punch a hole about 1/4″ in from the edge, in line with the marks you made in steps 8 and 9.
Step 11 – Prepare the laces
Depending on your lace material, you may need to prepare the ends in order to get them through the holes. For example, if you're using leather, you may want to cut the ends of lace into a point. If you're using polypropelene/nylon, heat the ends with a flame and carefully (so you don't burn yourself) seal and shape the ends to be as pointy as possible.
Step 12 – Thread the lace through the toe hole and secure it
Push one end of the lace through the toe hole, from the top to the bottom. A traditional option is to make a knot in the lace, on the bottom side. I typically use a "Figure 8 knot", pictured here. If you're using polypropelene/nylon or polyester lace, you'll want to run the flame from a lighter (or match) under the knot, to melt the nylon slightly, then press the knot together to seal it and flatten it a a bit. Lately, though, I've replaced the knot with a lower profile "Lace Bead."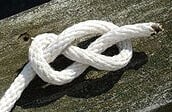 How to make Xero Shoes Barefoot Sandals
Step 13 – Thread the ankle holes
Pass the lace through the outside ankle hole first, from top to bottom. Then pass the lace through the inside ankle hole, also from top to bottom. Follow the pictures to get it correct… you want the lace to "lock in" around the holes.
Step 14 – Put your foot in and tie the huaraches
There are 2 common ways to tie huaraches running sandals. One is the more traditional "toga-style." And the other (which I learned from "kicksock" on the Google Barefoot Running group) is more stylish and allows you to slip the huarache on and off without retying. There's no easy way to describe the tying methods, so follow the pictures/videos.
Oh, and you may want to check out these new cool, decorative, and stylish ideas about how to tie huaraches and what to do with "leftover lace."
Step 15 – Go out and ENJOY your new huaraches!
Remember, though, to take it easy at first. If you're not used to going barefoot, especially running barefoot, you'll be putting more stress on your muscles and skin than you're used to. Work your way into your huaraches slowly. And if you come up with cool, new tying ideas, put them on our Tying Page.
Quick Questions and Answers
I have found I often get a couple of questions when I'm talking about DIY huarache sandals. Maybe they're your questions, too.
Can you really run in huaraches?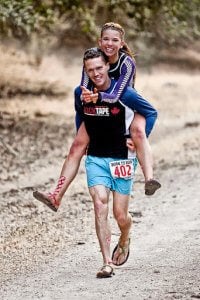 I get it. We're used to running in shoes with thick soles and lots of padding. But yes, you can absolutely run in huaraches and I do all the time as do many tens of thousands of Xero Shoes customers.
Remember, these aren't flip flops. Unlike a casual sandal, huaraches fit snugly and securely to your feet.
It is important to realize, however, that you are going to need to learn to run differently. One of the things Christopher McDougal talks about in his book (which I mentioned at the beginning of this post) is the relationship between footwear and running style.
If you want to know more, I have written a post that tells you everything you need to know about how to run barefoot or in minimalist shoes like huaraches.
I like the idea of minimalist footwear. Is there something with a bit more to protect my foot?
After making your own DIY minimalist sandals, you may wonder if there are more minimalist shoe options out there. Absolutely.
Huraches are associated with the barefoot style of walking or running that emphasizes minimal footwear that allows your feet to move and function naturally. Barefoot sandals, of which huaraches are an example, are just one type of footwear available.
You can also wear barefoot shoes or even a pair of barefoot boots. Xero Shoes has models designed for running as well as walking & hiking. They are perfect for wet or cold weather or any time you just want a bit more coverage or protection.
You can check out our entire collection here.