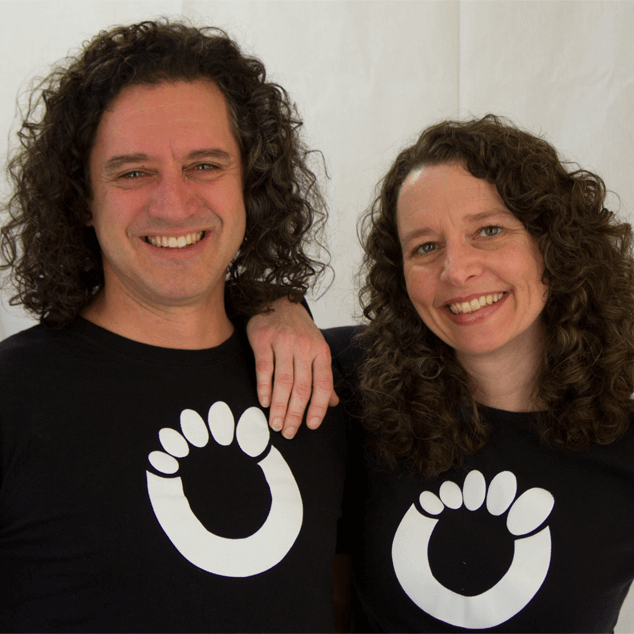 Steven Sashen, CEO and Lena Phoenix, President
Steven and Lena are husband and wife (I'm assuming you can guess which is which) and life-long entrepreneurs.
Steven is the visionary and marketer for Xero Shoes. He is a Masters All-American sprinter (one of the fastest men over the age of 50 in the US) and former All-American gymnast. He was also a professional stand-up comic, cognitive psychology researcher, and taught Tai Chi and Zen Archery. Steven is also the creator of Scriptware, the industry-standard word processor for film and TV writers.
Lena is an avid hiker. In her previous life she created and sold a home mortgage company, and has managed the back-end of numerous companies. She's the glue that keeps Xero Shoes from busting at the proverbial seams as it grows, taking care of all things logistical and numeric.
If you want a good laugh and some insight into Steven and Lena's relationship, read the story of how Xero Shoes began.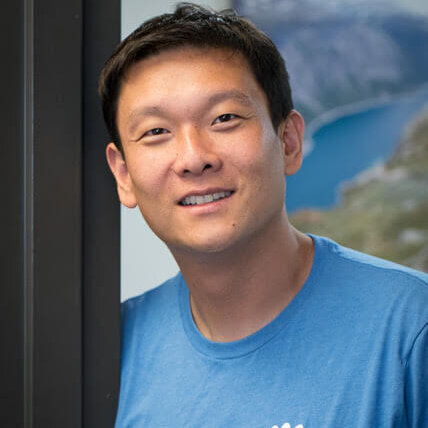 Brighton Wang, Chief Operating Officer
Brighton dedicates his days promoting ideas creation and execution from an exquisitely blended team of uber experienced footwear professionals and super talented & energetic Customer Happiness Teams. At Xero Shoes, we drive an environment where EVERYONE is encouraged and safe to voice their most forward thinking, riskiest ideas.
Brighton then challenges our team to execute those ideas with a disciplined focus and commitment to our Customers, our Team Members, our Partners worldwide, the Communities we are all a part of, and the Environment we are all custodians of.
In his spare time, Brighton enjoys showing off new Xero Shoes product ideas on the nature and urban trails of Colorado adding members to the Xero family one at a time.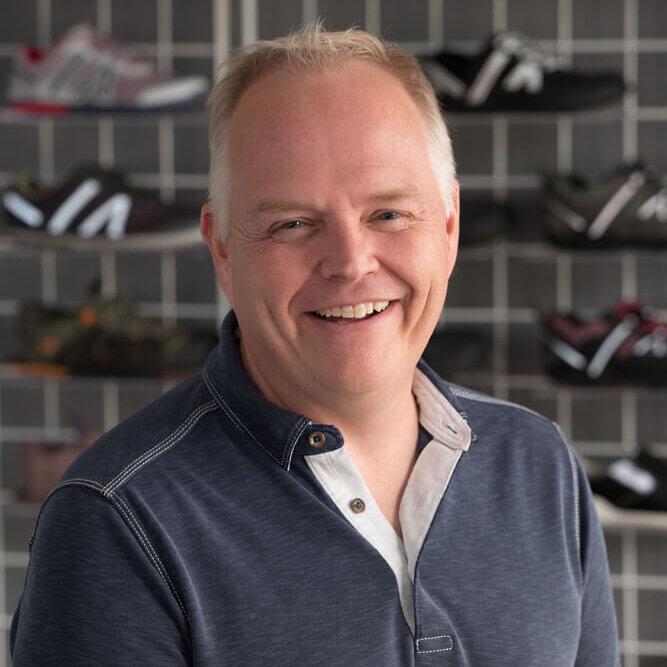 David Barnhill, Chief Financial Officer
David is passionate about finance and providing great business intelligence to the organization to grow and thrive. Over the last 15 years, David has been the chief financial executive in multiple industries including property management, software development, and e-commerce. Before that, David obtained his doctorate in Environmental Science. He loves all that Colorado offers, especially the beautiful
mountains for hiking, camping and off-roading.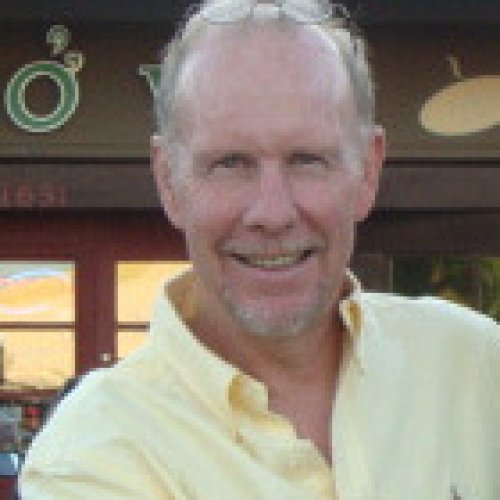 Dennis Driscoll, Chief Product Officer
Dennis not only spearheads our new product development, but brings invaluable experience to Xero Shoes.
A 44-year industry veteran, Dennis co-founded Avia Athletic Footwear (which sold to Reebok) and, prior to joining Xero Shoes, was Global Design Director for Crocs. He started in footwear in 1978 with Osaga Athletic Footwear, was the Global Business Unit Director of Footwear for Wilson Sporting Goods, spent 7 years at Converse in senior product roles, and worked at Doc Martens Footwear as the Global Director of Product.
Says Dennis of Xero Shoes, "Xero Shoes are genuine, legitimate. We don't need to create ways to differentiate our product… it actually IS different!"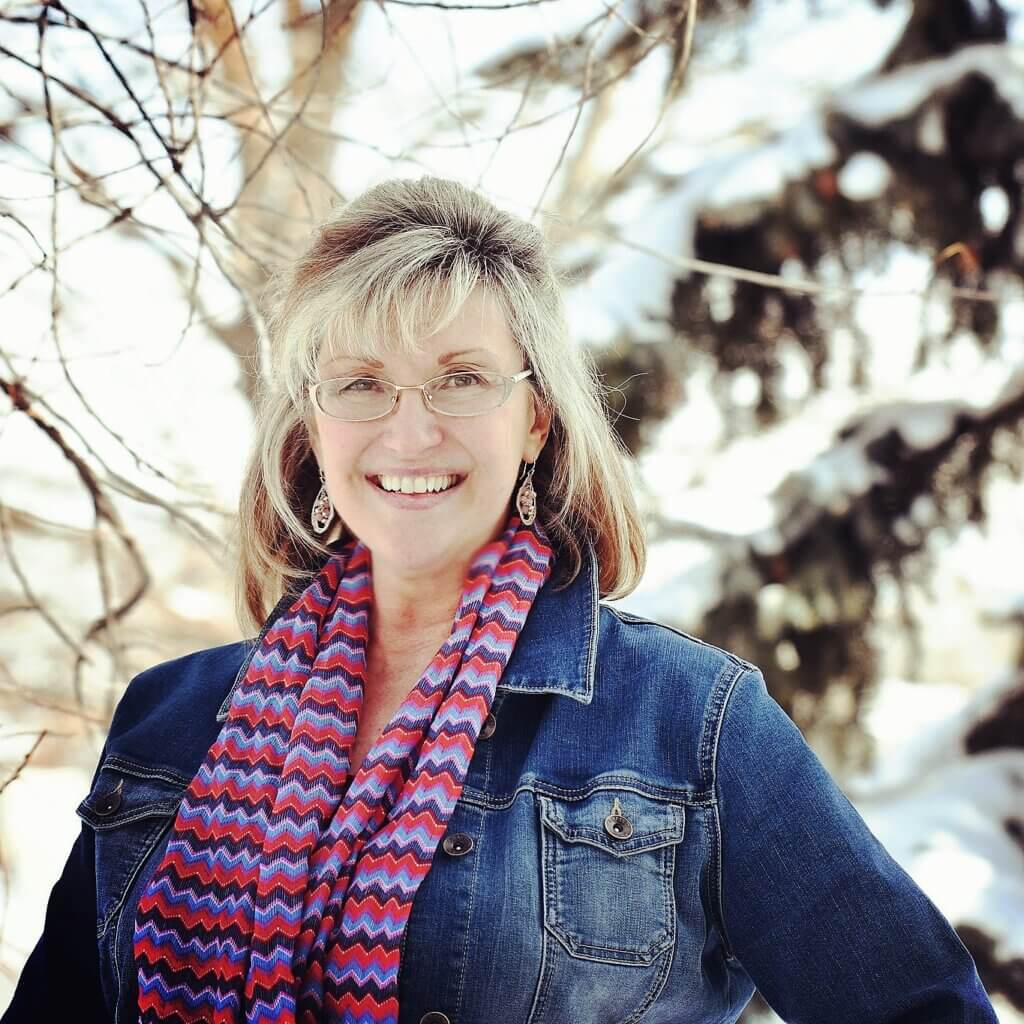 Barbara O'Neil, Director of Employee Development
Identifying and developing an individual's talent and strengths brings passion to the business of people operations. As the HR Manager, Barbara's experience as an educator, executive director, fundraiser and program director over the last 30 years has found its fit with Xero Shoes.
Having the opportunity to work with creative, innovative and collaborative staff across the company, Barbara's knowledge and passion for emotionally intelligent growth among individuals and teams makes her work at Xero both wonderfully challenging and deeply rewarding.
Her favorite performance shoes – The Mesa Trail or the HFS.
The pair that she cannot do without—the Phoenix, with a shoe goal of every color and iteration of this style!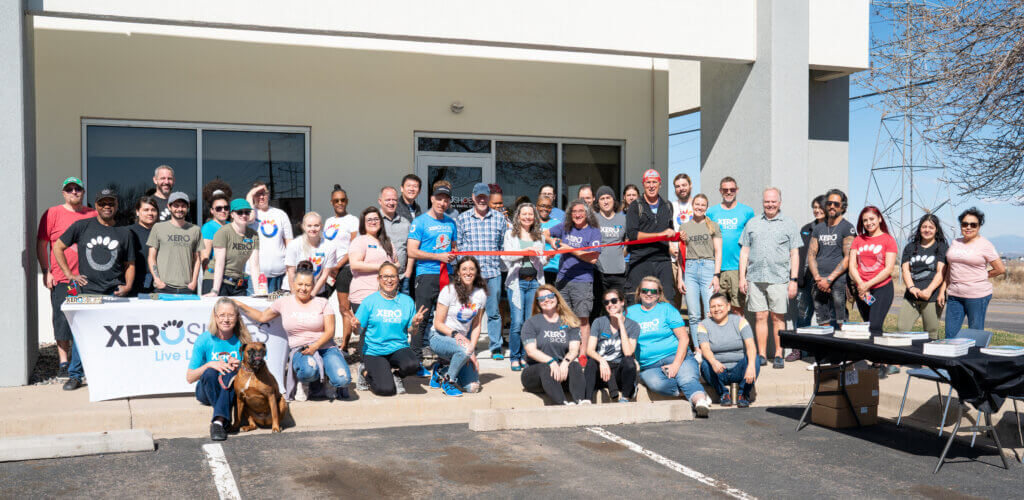 The Xero Shoes Team!
Okay, we'll get individual pics up here soon of our Customer Happiness Team, Sales Team, Warehouse Team, Product Team, and everyone else.
But until then, here's the group shot of the bipeds that are here to help you LIVE LIFE FEET FIRST!
Corporate Group Parent:
Feel the World, Inc./Xero Shoes
320 Interlocken Parkway, Suite 100
Broomfield, CO 80021, USA
Phone: 303-447-3100
xeroshoes.com
Controlled Entities:
Feel The World EU B.V.
De Boelelaan 30
1083 HJ Amsterdam
The Netherlands
Xero Shoes EU s.r.o.
Vinohradska 35/25
12000 Prague Czech Republic
Czech Republic
Phone: +420 774 304 454
https://xeroshoes.eu/