Cooler weather is finally here and it's time to swap out your sandals for comfy, warm boots. Instead of turning to clunky boots that are hard to pack for fall travel or office wardrobe changes, or boots that pinch your toes together, Xero Shoes' barefoot-inspired casual boots are designed with a wide toe box and minimal sole, allowing your feet to move, bend, and flex naturally. Who says you can't FEEL like you're barefoot after the summertime?
 Research shows that just walking in minimalist shoes strengthens foot muscles as much as doing a foot-strengthening exercise program. If you struggle with plantar fasciitis, bunions, or just uncomfortable feet, Xero Shoes' lightweight, comfortable fall boots are a great pick!
WOMEN'S LEATHER BOOTS FOR LOOKING STYLISH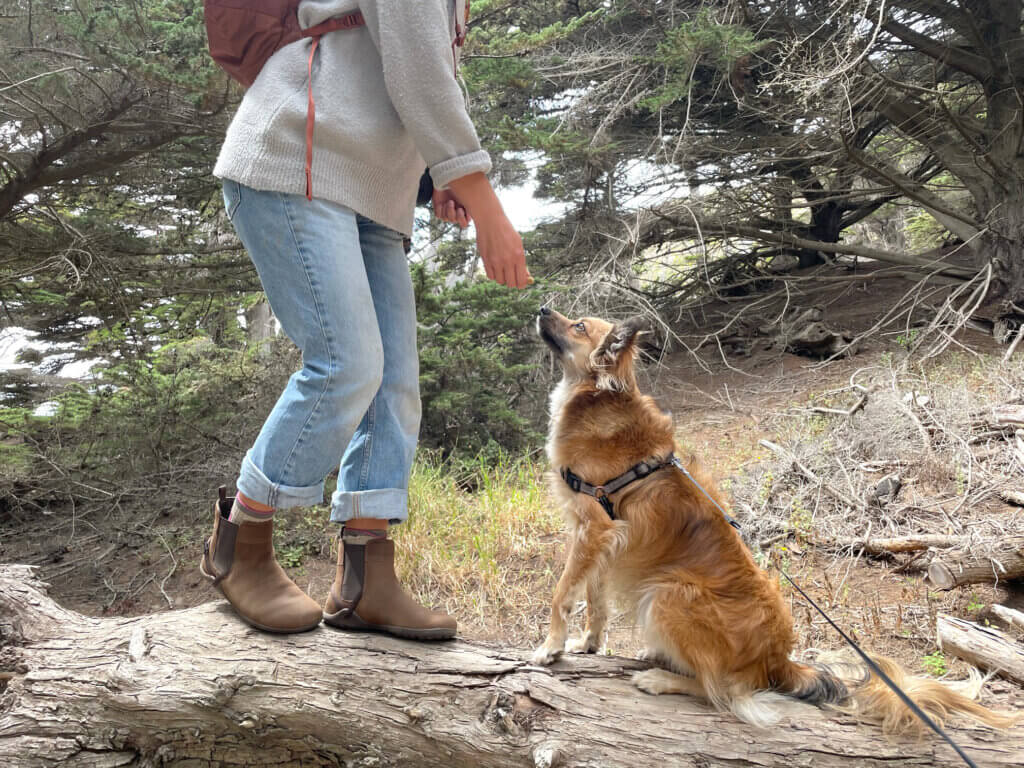 The Tari is a minimal Chelsea-style boot for all occasions, made with sartorial detail. The full-grain leather upper feels as smooth as it looks, and tonal instep goring makes for easy on and off. The adjustable heel wrap helps stabilize your foot, and the flexible and durable FeelTrue® sole is lightweight at just 9.6 ounces each (W7).
WOMEN'S COZY, FAUX FUR-LINED BOOTIES
Ashland Women's Faux-Shearling Boot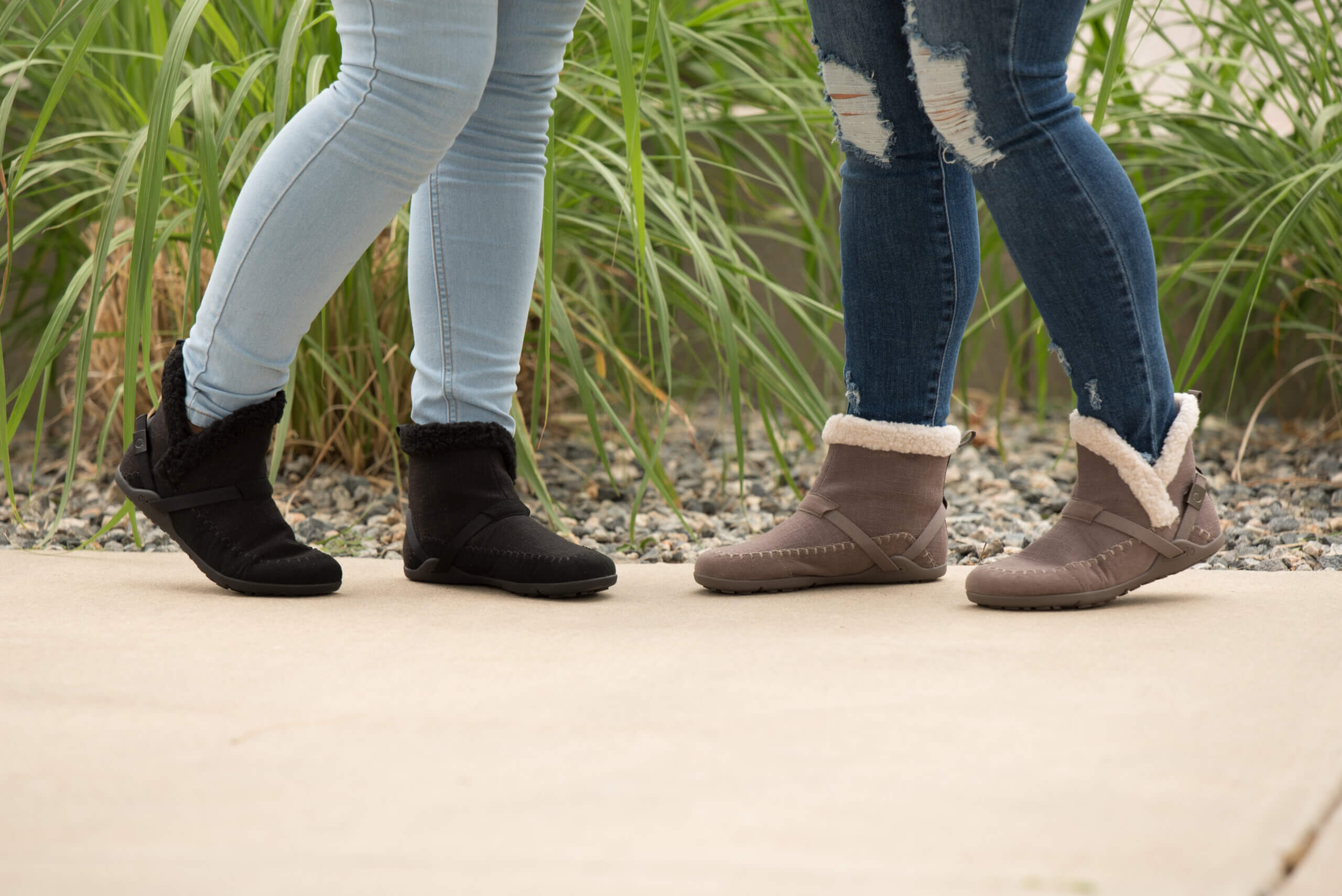 Our Ashland bootie is a sustainably-sourced cool weather bootie that takes natural comfort to the next level. This bootie is made with a water-repellant hemp upper and a vegan-friendly, faux-shearling lining. Your feet will stay warm all day long in this boot, whether you're hanging in the house or bopping around town. 
MEN'S HEMP STYLISH BOOT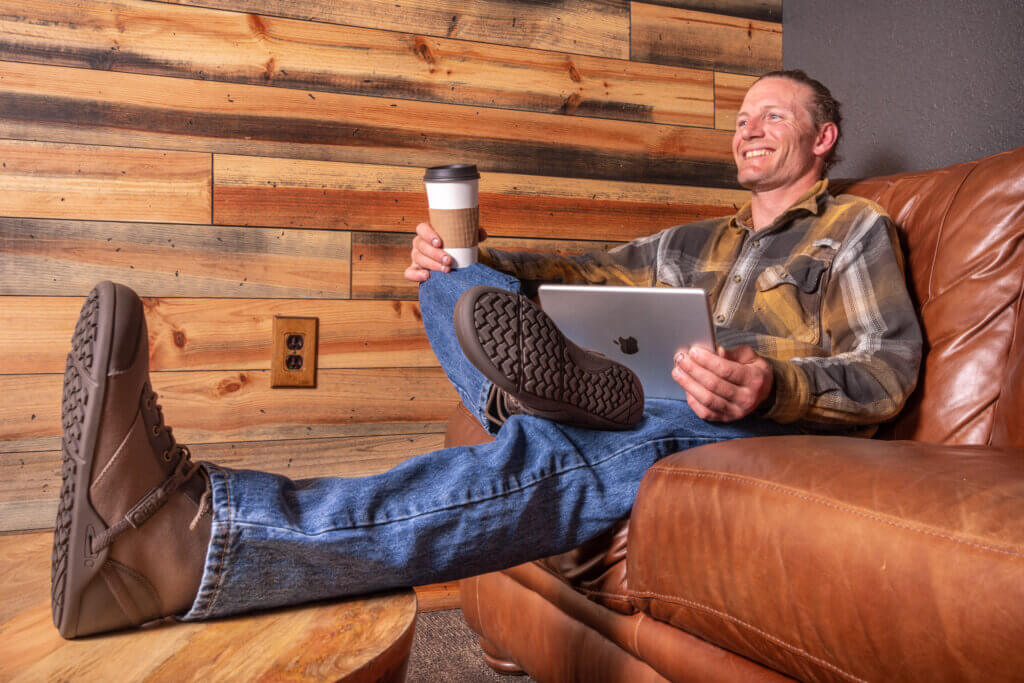 When there's a chill in the air, you'll love the comfort, style, and natural, barefoot feel of the Denver. This stylish ankle-high minimalist hemp boot offers a water-repellent canvas, cozy flannel lining and a heat-reflecting warming insole. And at only 12 ounces each for a men's 9, you might stroll your way through the entire winter and forget you even have them on. Plus, be on the lookout for a MAJOR upgrade to our Denver later this Fall.
WOMEN'S LACE-UP MID-HEIGHT BOOTS
The Mika is a lightweight, lace-up hemp women's mid-height boot that looks great dressed up or dressed down. This flexible, minimal mid-height boot features water-repellant canvas, perfect for the varying weather patterns in fall and winter. Stay warm thanks to a cozy flannel lining and stylish 70/30 poly/wool blend collar, and a heat-reflecting warming insole. Plus the lugged sole grips wet surfaces easily.
WARMEST BOOTS FOR SNOW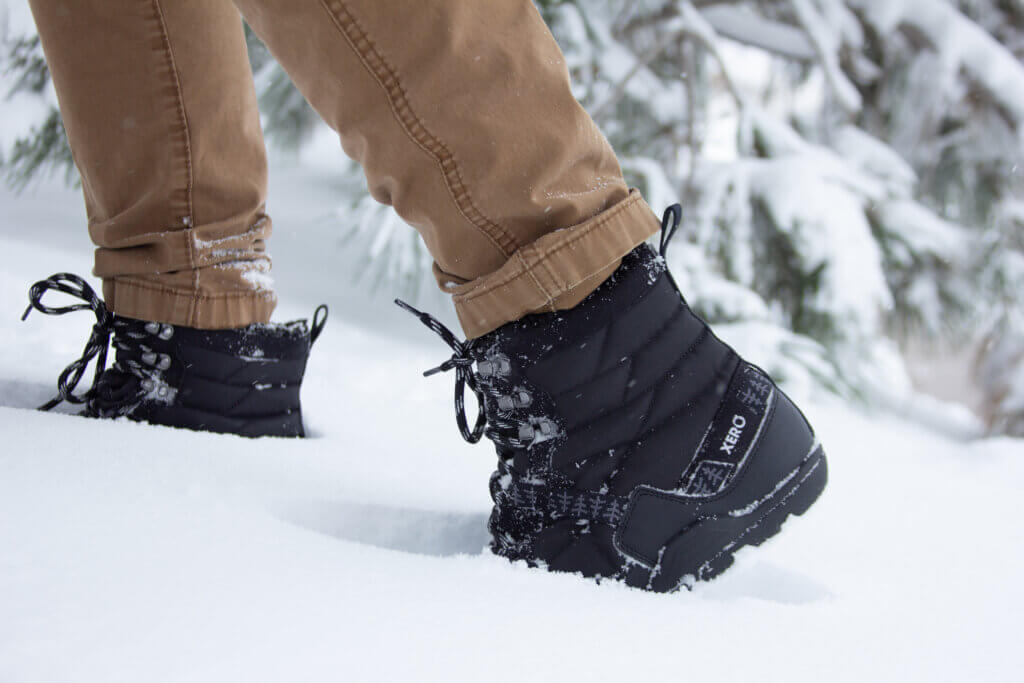 The Alpine is a snow-friendly, waterproof, lightweight insulated boot. Whether you're snowshoeing or relaxing apres ski, this snow boot keeps your feet warm, without all that bulk that traditional snow boots feel like. We designed this minimal snow boot with polyester insulation, a heat-reflective insole, and a fully seam-sealed lining.