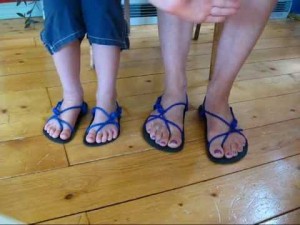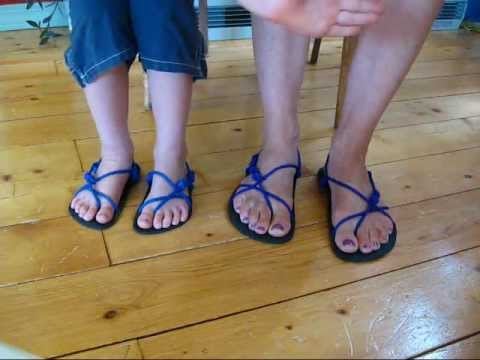 Erika Berglund has been on FIRE creating new tying styles. Enjoy these 3 videos (Erica reports that she's switching all her Invisible Shoes to the 3rd style she shows in these videos):
First, a few tying tip:
---
Lacing tips:
---
Erika's No-Knot Tying Styles
This video makes a reference to our old name, Invisible Shoes. And it references Sonja's tying style.
And since there's exposed lace under your foot, I recommend coating that part of the lace with Shoe Goo for added protection.