What motivates you to run?
I was asked that question about 6 months ago and, well, my answer ended up on page 61 of the December 2010 Runner's World!
Actually, "on" isn't the right word, I'm the entirety of page 61! (that was more than a bit of a surprise).
You'll notice I'm not either running barefoot or in huaraches in the picture… that's because at full speed, sprinting spikes are the only way to go (the movement of your skin, in addition to causing friction, is enough to slow you down). Besides, sprinting spikes qualify as minimalist: no heel, the thinnest of soles… just a hard sole with spikes coming out of it.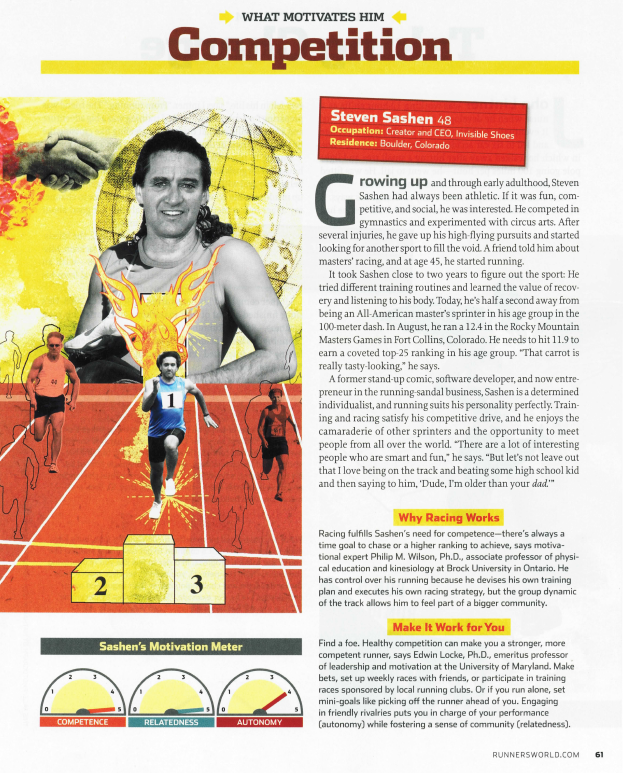 (click on the image for a full-sized pdf version of the article)