When Lena and I started Xero Shoes in November 2009, we thought, "Oh, this'll be a nice little hobby business." We never anticipated it growing as much as it has, or working as hard as we work 😉
After appearing on Shark Tank last night, we've been SWAMPED with orders, emails, phone calls.
I've been awake and on my feet (I have a treadmill desk) for about 40 hours (don't even ask me about the list of technical problems we ran into). Lena's working on 1/2 the sleep she normally gets. And everyone else in the office — Bill, Kim, and Rudy (Dennis is in Asia working on some very exciting new products) — put in a great effort today.
Here's what 500 orders looks like (and we've got another 200 left to go!). Our mailman is going to hate us on Monday.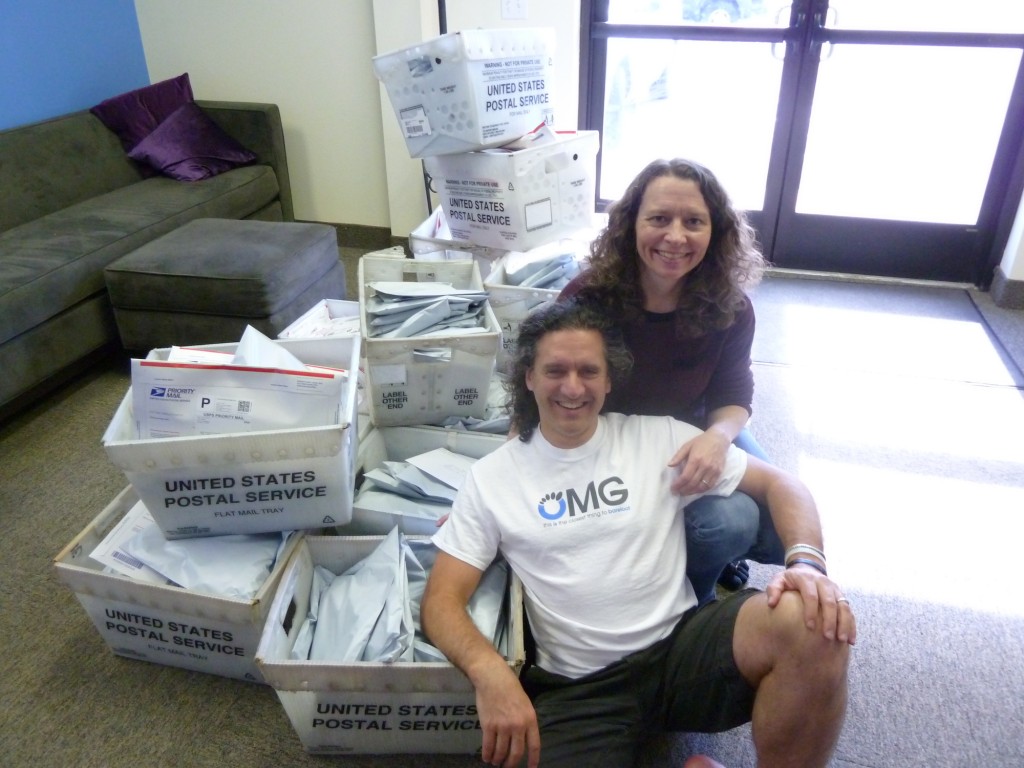 In the middle of my brain-deadness, I want to say how grateful we are to share Xero Shoes and the idea of natural movement with everyone. Getting dozens of emails every day from people who are doing everything from taking a stroll to running an ultramarathon… well, it makes these long days worthwhile. So, THANKS!