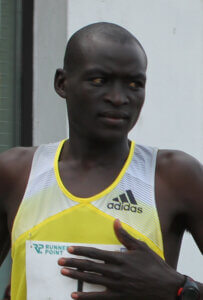 Dennis Kimetto shattered the marathon world record when he ran 2:02:57 in Berlin.
But how fast can we really go over a 26.2 mile course?
2:01?
2:00?
Faster?
Well, long-time distance running guru, Phil Maffetone thinks 1:59 is do-able. VERY do-able.
And he also thinks that the person who sets that record will be running barefoot!
Frankly, we hope he (and, I know it sounds sexist, but it'll be a "he") opts for a tiny bit of protection and wears a pair of Xero Shoes!
Phil's book has some fascinating info about the sub-2 marathon, and even things that might help you run faster than you thought you could. And you'll find out why he thinks the sub-2 wil be run without shoes.
Check it out on Amazon — http://www.amazon.com/Sub-Two-Hour-Marathon-Within-Runners-Training/dp/1629148172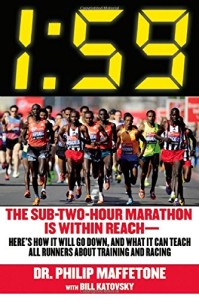 And to show you something beautiful, look at this slow-mo video of Dennis. Even with a 10mm drop in his shoes, he's a serious mid-foot strike runner.
I'd love to get Dennis in a pair of Amuri Cloud 😉