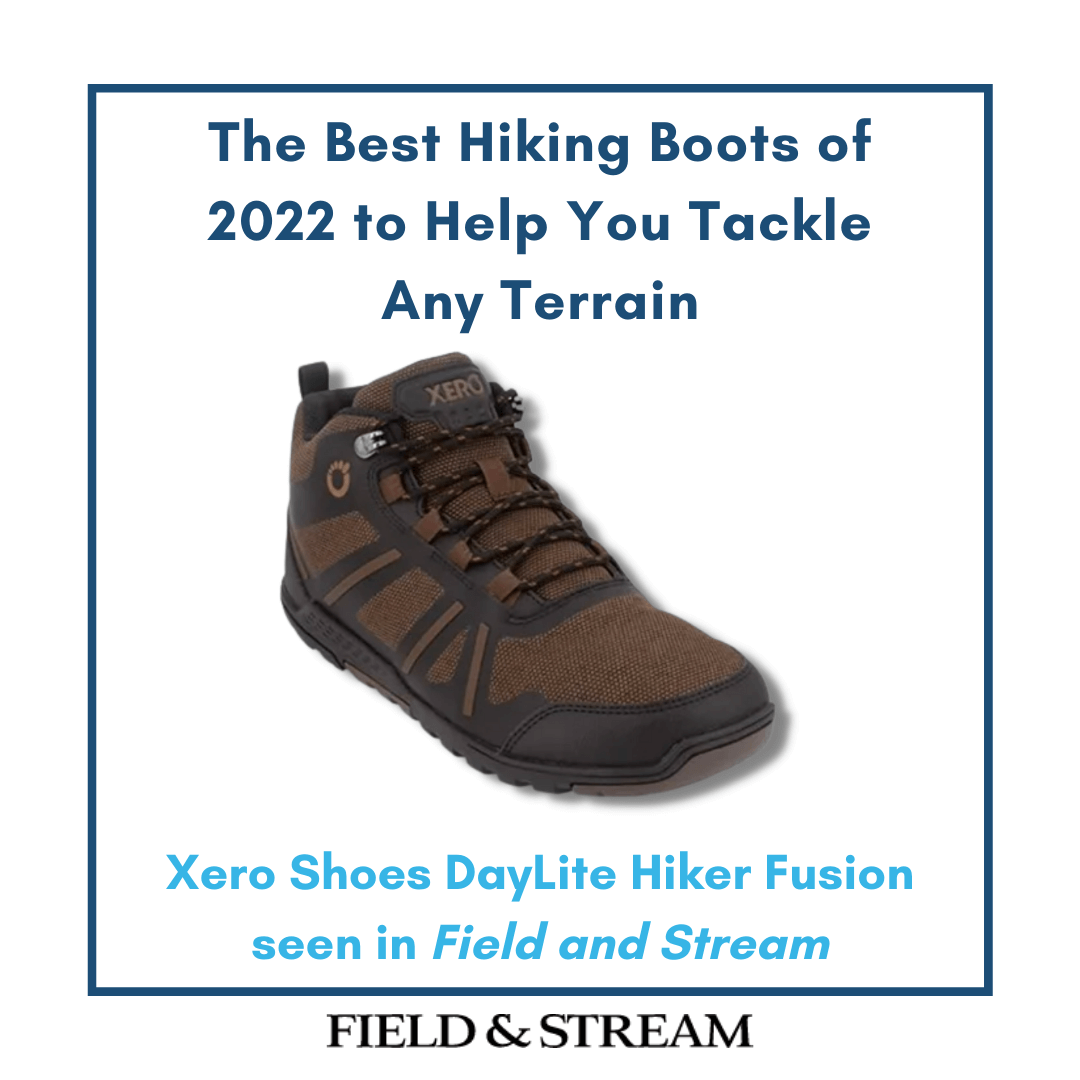 Xero Shoes' DayLite Hiker Fusion is listed as one of the Best Hiking Shoes of 2022, according to outdoor magazine Field & Stream.
If you like the comfort and streamlined fit of trail running shoes, our lightweight hiking boots are among the lightest on the market, weighing in less than 1.5 pounds total for the pair.
Xero Shoes is changing the shoe industry by helping its customers "live life feet first." The DayLite Hiker Fusion surprises many hikers with its lightweight design paired with extreme durability. It provides plenty of grip and traction for hiking on well-maintained trails, and the upper is durable enough to protect and support your feet. The minimal 10mm FeelTrue® sole features a 3.5mm lugged dual Chevron tread as a redesigned feature to provide more grip and traction when hiking.