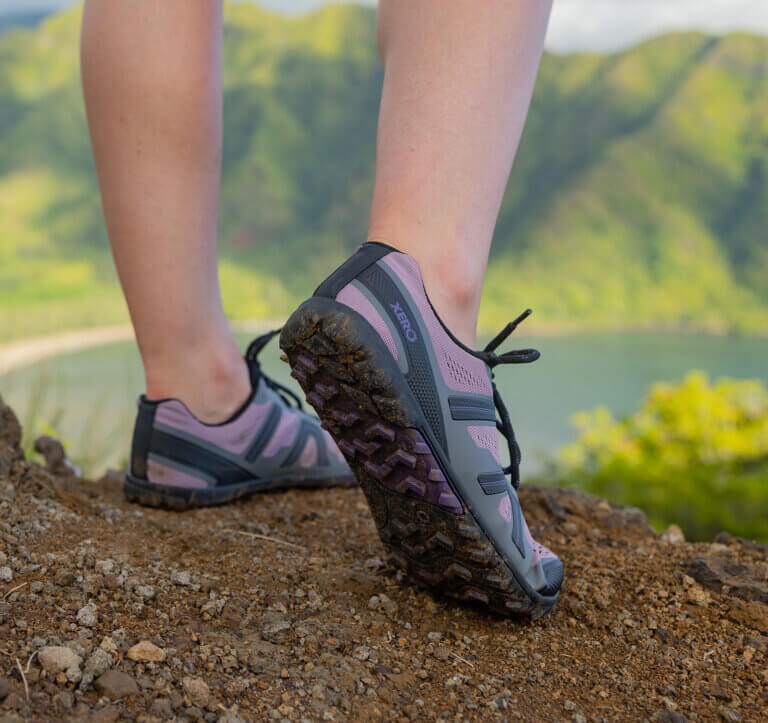 SHAPE names Xero Shoes' Mesa Trail II as the best zero-drop shoes overall!
Why We Like It: Great for trail running, hiking, and off-road roaming, the Xero Mesa Trail II is the ultimate adventure buddy.
It's Worth Noting: The toe-box is intentionally wide to allow your toes to spread and grip the ground. It may be too wide for folks with narrow feet.
So what is a zero-drop shoe? Podiatrist Dr. Alissa Kuizinas says, "The benefit of zero-drop shoes compared to shoes with a heel drop is that they allow your foot to function and move from its natural position— which means you're walking or moving as efficiently as possible."
And Xero Shoes' partner, Christopher McDougall, loves these shoes as well: "The first time I wore Mesa 11s, I ran ten miles of trails and waded two creeks before arriving home and forgetting I had them on," he says. "That's how rugged they are, yet comfortable."