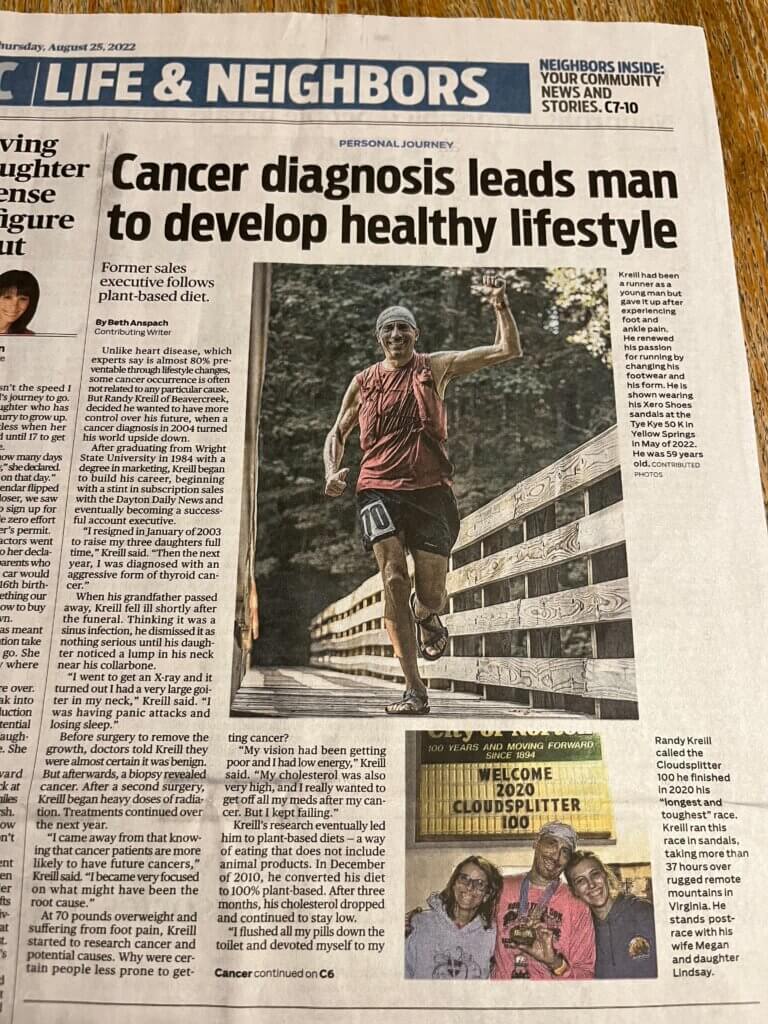 Part of why we created Xero Shoes was because we wanted to make shoes that change people's lives. And for our Xero Hero and affiliate, Randy Kriell, our shoes were part of his transformation story.
Randy's story was featured in his local hometown paper, Dayton Daily News: Cancer diagnosis leads man to embrace running in sandals, develop healthy lifestyle.
If you rewind 10 years ago, Randy's life was rocked by a cancer scare that led to radiation and countless surgeries. The next few years were a challenge as he healed. After reading Chris McDougall's book, "Born to Run", Randy was inspired by the Tarahumara Indians, the tribe the book was based on, and changed his lifestyle to mimic theirs. He laced up a pair of minimal sandals and started running, and hasn't looked back. 
Randy took a cancer diagnosis and turned it into motivation to run. In August he turned 60, and he's run more than 80 "ultra marathons" in the past 10 years.
"My life changed again when I bought these crazy looking sandals," Kreill said. "I had to put them together and figure out how to lace them the best way."

The Xero Shoes DIY sandal, originally called "Invisible Shoes," is what Kreill ordered and, after perfecting his lacing technique, he created a video, uploaded it to YouTube and ended up with close to 2,900 subscribers. And on his 50th birthday – Aug. 25, 2012 – he participated in a Triathlon at Caesar Creek State Park, running a full marathon in his new "invisible shoes."

"Wearing the sandals is a constant reminder to pick up my feet," Kreill said. "I've learned how to run properly and use my core."
If Xero Shoes have changed your life like they did with Randy, share your review! We love to hear from our customers!