The footwear industry has a big problem: It's incredibly wasteful. 
From the production process to the disposal of shoes, the industry generates a huge amount of waste that fills landfills and negatively impacts the environment. More than 13 million tons of clothing and footwear ends up as trash each year in the United States.  
Xero Shoes take our responsibility to the earth seriously. And we believe that making meaningful change starts with being transparent about our environmental impact. You can read about our commitment to sustainable manufacturing here. 
Here's how we back up our commitment to sustainability with action.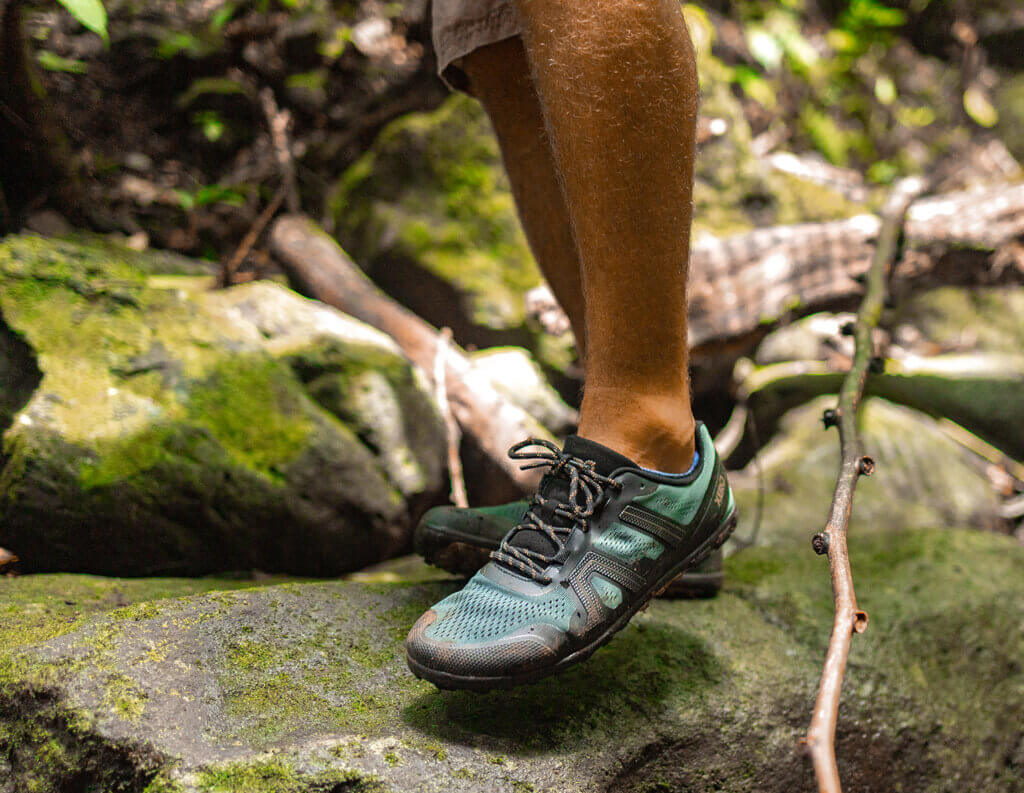 Our Shoes are More Sustainable By Design
When designing and building shoes, we follow three guidelines:
Use Less:

With fewer components (e.g. no foam midsole), Xero Shoes put less strain on the environment and take less energy to produce.

Built to Last:

Our shoes belong on feet, not in landfills. Our FeelTrue rubber outsoles are backed by a

5,000-mile

sole warranty. Traditional running shoes are designed to last 200-500 miles.

Source Better:

Whenever possible and practical, Xero Shoes uses environmentally- friendly components and recycled materials.
Re-using Shoes Means Less Refuse
Xero Shoes donates gently used shoes to Soles4Souls, a non-profit that provides shoes and clothing to people in need, in the US and abroad. 
In 2022, Xero Shoes donated 28,947 pairs of shoes to Soles4Souls. That means we diverted 36,183 pounds from local landfills, reducing the environmental impact of these unwanted shoes by extending their lifespan.
For every pair of shoes or article of clothing that Soles4Souls collects, processes, and distributes, they create less than .5 pounds of greenhouse gases.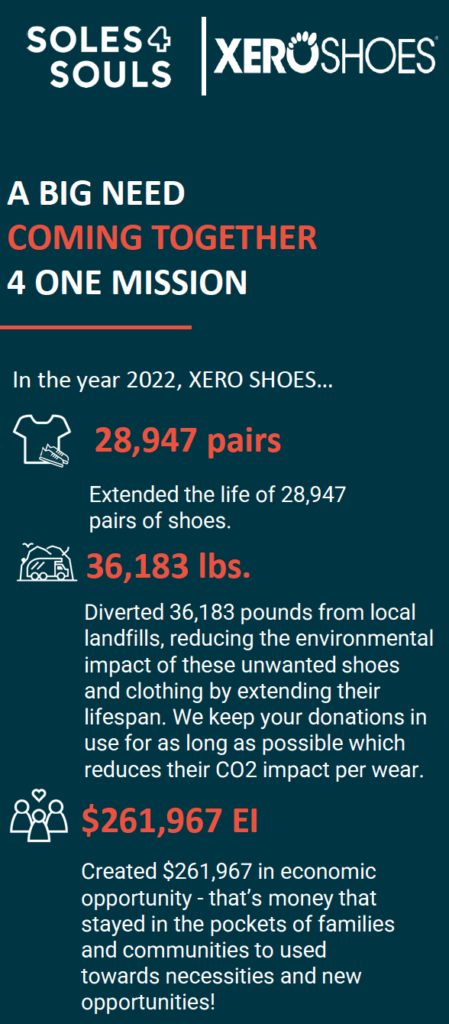 How you can help
Once you're done wearing your Xero Shoes, you too can donate to Soles4Souls. 
Find a shoe

drop-off location

near you, in cities around the country. 

Ship

your old shoes for free

If you live in Denver, CO, stop by our new

Showroom

to drop your old shoes in our Soles4Souls box.