Have you seen bigfoot?
If you were in Las Vegas on March 2nd at the Stratosphere hotel, you probably did.
In fact, you may have seen this mysterious barefoot beast climb the Strat!
While most people who claim to see bigfoot have grainy, fuzzy pictures or video, we have high-resolution proof of his existence. And, even more, we have proof that Bigfoot wears barefoot running shoes. Xero Shoes, to be exact!Here's a pic of the legendary monster at the base of the Stratosphere (that's looking UP the building). You can see his barefoot footwear (and his elevation training mask, which scares off the easily upset).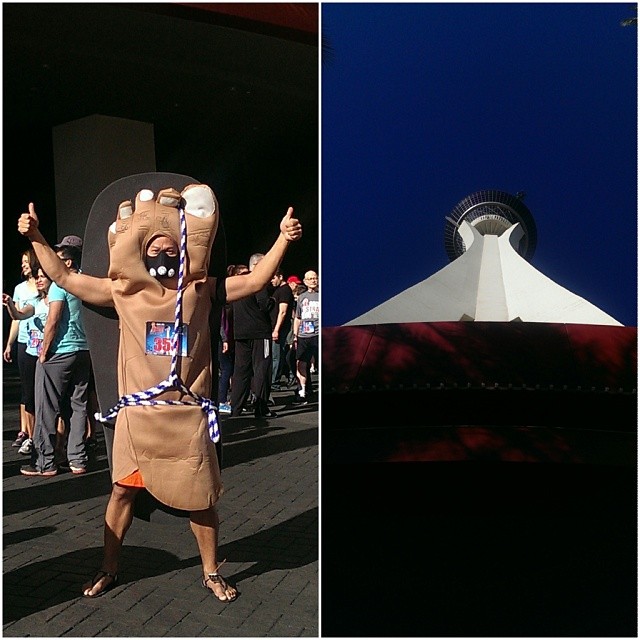 Then, just a short time later, Bigfoot was spotted at the top of the hotel! Apparently happy that he's avoided capture yet again.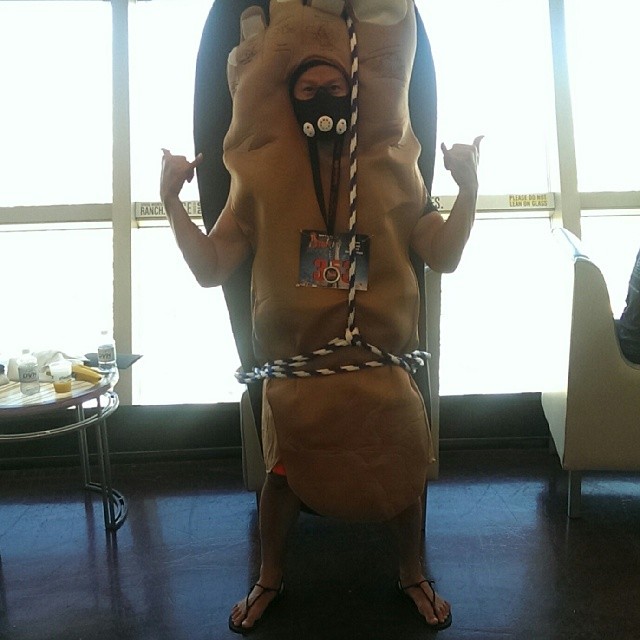 In reality, this is our friend and Xero Shoes athlete, Khanh Nguyen, dressed as Bigfoot, the Xero Hero. Khanh scaled the Strat as part of a fundraiser to support the American Lung Association. You can add your support by clicking here.