The best hiking boots give you the grip you need, the ankle protection you want, the comfort to handle a few hours on a trail or a multi-day trip or even walking around an urban jungle, and without unnecessary support (see below).
"Barefoot boots," or minimalist boots, let you enjoy comfort and healthy, natural movement, while still giving you the protection, grip, and traction you want for your next adventure.
Jamie took his Xero Shoes DayLite Hiker boots to the top of Kilimanjaro (the green ones), and he says "While other people couldn't wait to rip off their boots at the end of the day, my feet felt so good I almost forgot to take off my boots."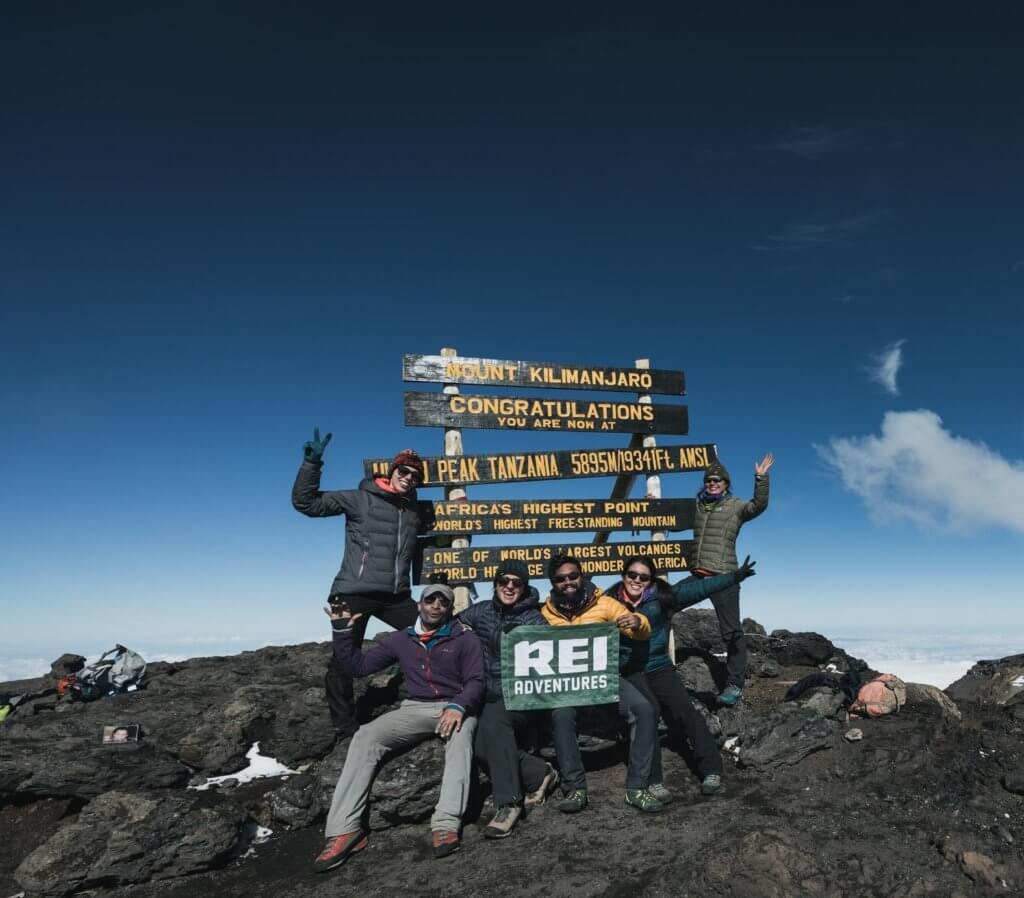 Check out our best-selling minimalist, lightweight, barefoot-friendly hiking and walking boots for men and women.
We can't wait to hear what happens when you get a pair, take them out on your favorite trail and Live Life Feet First!

When it comes to boots, we don't mess around. But we don't take ourselves seriously all the time. So enjoy some barefoot humor in these videos. Then check out our YouTube channel for more.
What makes a hiking boot the best?
A good hiking men's hiking boot or women's hiking boot should be comfortable enough to walk in, and sturdy enough for some climbing.
We've had people thru-hike every major trail we know of — the Appalachian Trail, the Pacific Crest Trail, the Camino de Santiago, you name it.
We've had people do day trips, multi-day trips, and climb some of the tallest mountains.
We've even had people run half-marathons in our boots!
So, there's not a limit to what you can do.
You just need to decide if you need a casual, boot for colder weather (the Mika and Denver), a barefoot boot that's great for day hikes (the DayLite Hiker EV), or something more rugged and fully waterproof (the Xcursion).
A good
The ankle support MYTH...
Imagine stepping on a pointy rock in a traditional hiking boot with a thick, stiff sole.
That point will become a fulcrum, and with a rigid sole your foot can't move and your ankle will twist.
No padded collar ankle support can keep that from happening. If it did, the torque would simply move up to your knee, which could be worse!
Now imagine stepping on that same rock with a sole that's flexible enough to let your foot bend around the obstacle.
No ankle twisting!
Your body can give you all the support you need 🙂
Be part of our worldwide "MOVEMENT Movement"
The Xero Shoes mission is helping people re-discover that natural movement is the better, obvious, healthy choice… the way natural food is.

That's why we say we're creating a MOVEMENT movement.
When you slip on a pair of Xero Shoes and Live Life Feet First you become part of our movement.
Check out more of our barefoot-inspired products for men, women and kids, below.
Women's Barefoot Shoes Best Sellers

 
More info about Hiking and Walking Boots for Men and Women
Still Have Questions About Hiking Boots? Barefoot Boots? Minimalist Boots?
If the FAQs below don't answer your questions, contact our Customer Happiness Team at [email protected] or 303.447.3100 between 9-5, Mountain Time, Mon-Fri (calling is faster).