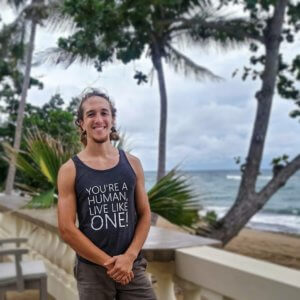 Nate Amado is a Movement Specialist and the Prime Mover behind Original Human Movement.
He helps Jiu Jitsu enthusiasts master their movement so they can train for life, pain free.
He's a MovNat Master Trainer (Level 3, Aquatics, and Combatives Certified) and Online Coach, a Primal Health Coach, a Brazilian Jiu Jitsu Purple Belt & Coach, Gracie Combatives Belt Certified, and a Scout of The Human Path.
In his practice he also integrates what he's learned from years of studying Art Du Déplacement/Parkour, the Wim Hof Method, Gracie Combatives, Invisible/Hidden Jiu Jitsu, various Martial Arts, Nutritious Movement, Meditation, and much more.
You can contact Nate here if you have any human movement, primal nutrition, or natural lifestyle related questions/big challenges that you want help overcoming.