Looking for a stronger stimulation and more powerful impact on the proprioceptive system while you're wearing shoes? Put a Naboso textured insole in your Xero Shoes!
"Naboso" means "barefoot" in Czech, and the Naboso technology and Naboso insoles were developed by Dr. Emily Splichal, a podiatrist committed to natural movement and the benefits barefoot.
My (Steven Sashen) personal experience with Naboso was, frankly, surprising. For years, I've tried various "stimulating" insoles and never noticed anything other than how uncomfortable they were.
So it was with great trepidation that I tried the Naboso proprioceptive insoles. After all, didn't want to call Emily and tell her that they, like all the insoles before them, had no effect!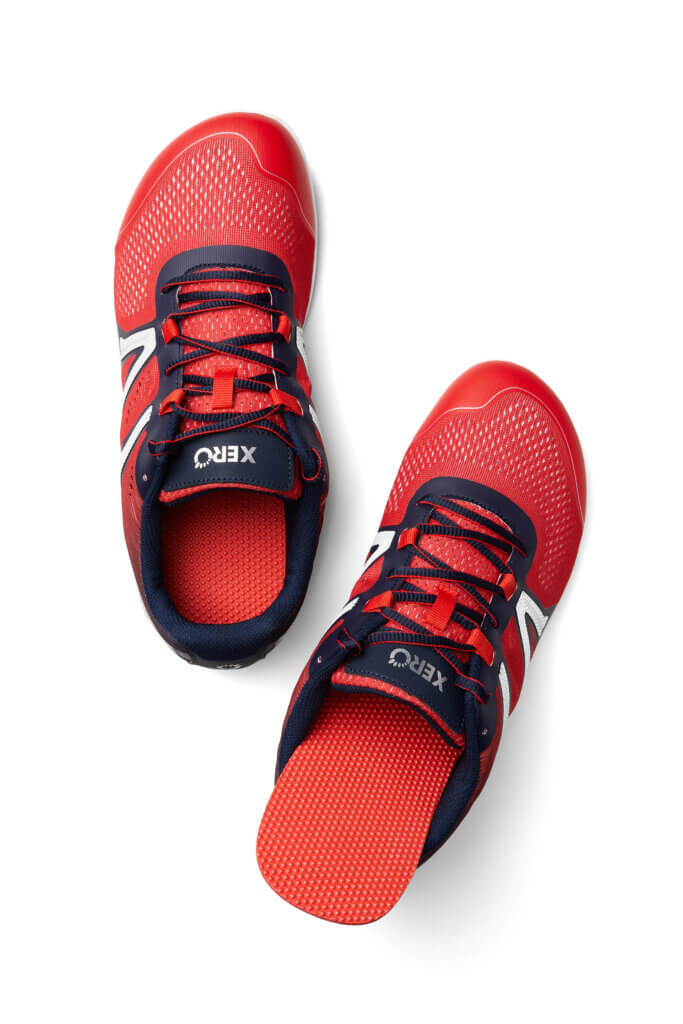 I didn't have to make that call because I was shocked by the effect… 
I trimmed them to fit my Prio shoes, replaced the insoles in my Prio with the Nabosos, and wore the insoles for a few hours — I could FEEL them, but they weren't too uncomfortable. When I took them off is when the surprise hit me.
As I walked around barefoot, I could feel my feet engaging more, gripping more. They felt stronger and more active. My calves, too, felt like they were spring-loaded. I had more bounce in my step.
I keep the Naboso insoles in my Prio for every activity — for walking, running, hiking, working out. Every now and then, though, I give my feet and my nervous system a "rest" — either by wearing a different shoe, or taking out the Naboso insoles.
Some people wear thin socks when they want a bit less stimulation.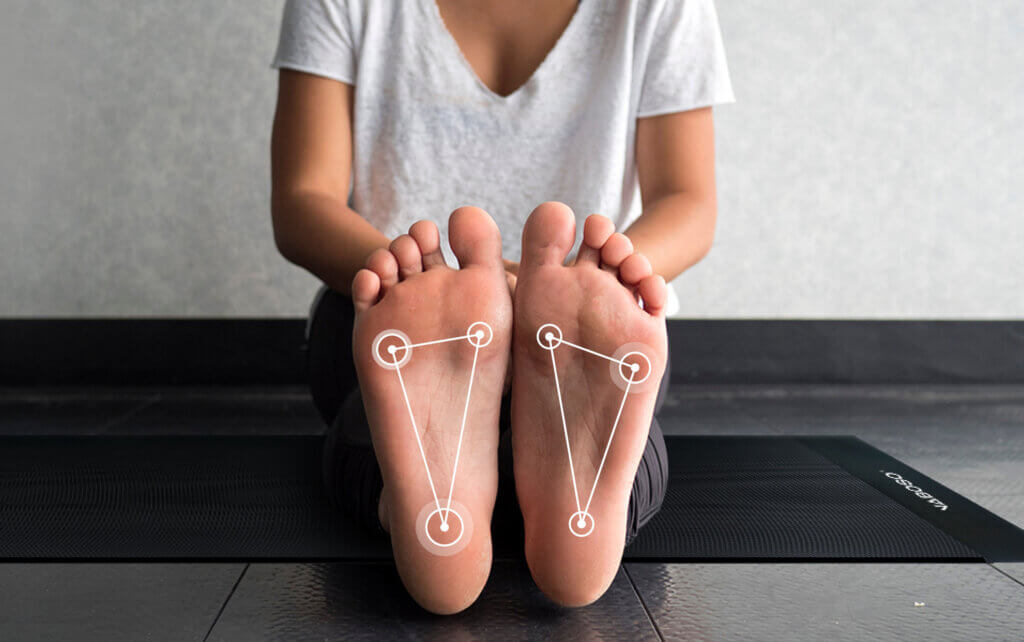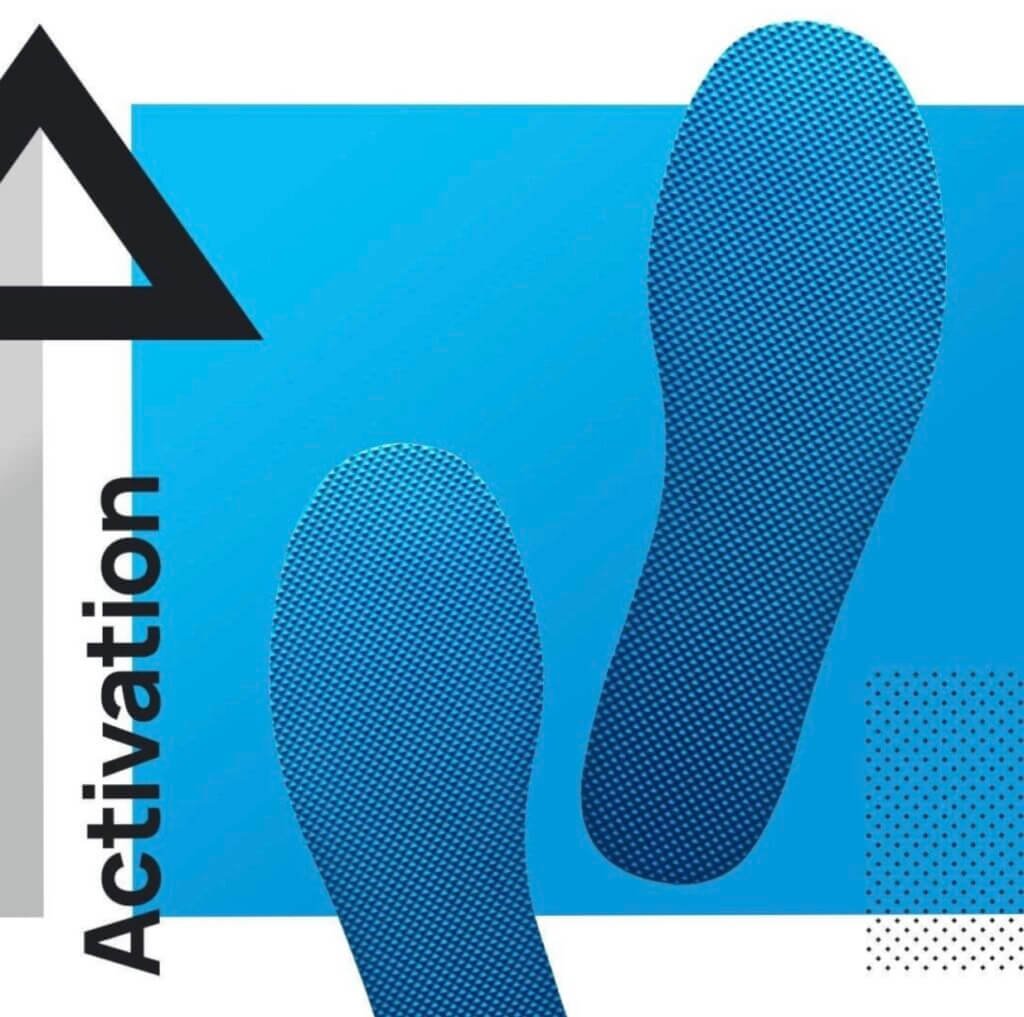 Naboso "Activation" Insole Features:
1.5mm patent-pending pyramidal two-point discrimination texture
3mm total thickness
Higher level stimulation to increase energy and offset fatigue
Freedom of rotation to support movement efficiency
Cut to your own size options
Recommended for:
Use at work, in the gym and throughout the day
Enhancing foot awareness to improve balance & increase movement efficiency
Maximum foot stimulation to energize your step and reduce foot ache
Improving postural awareness and balance when standing and walking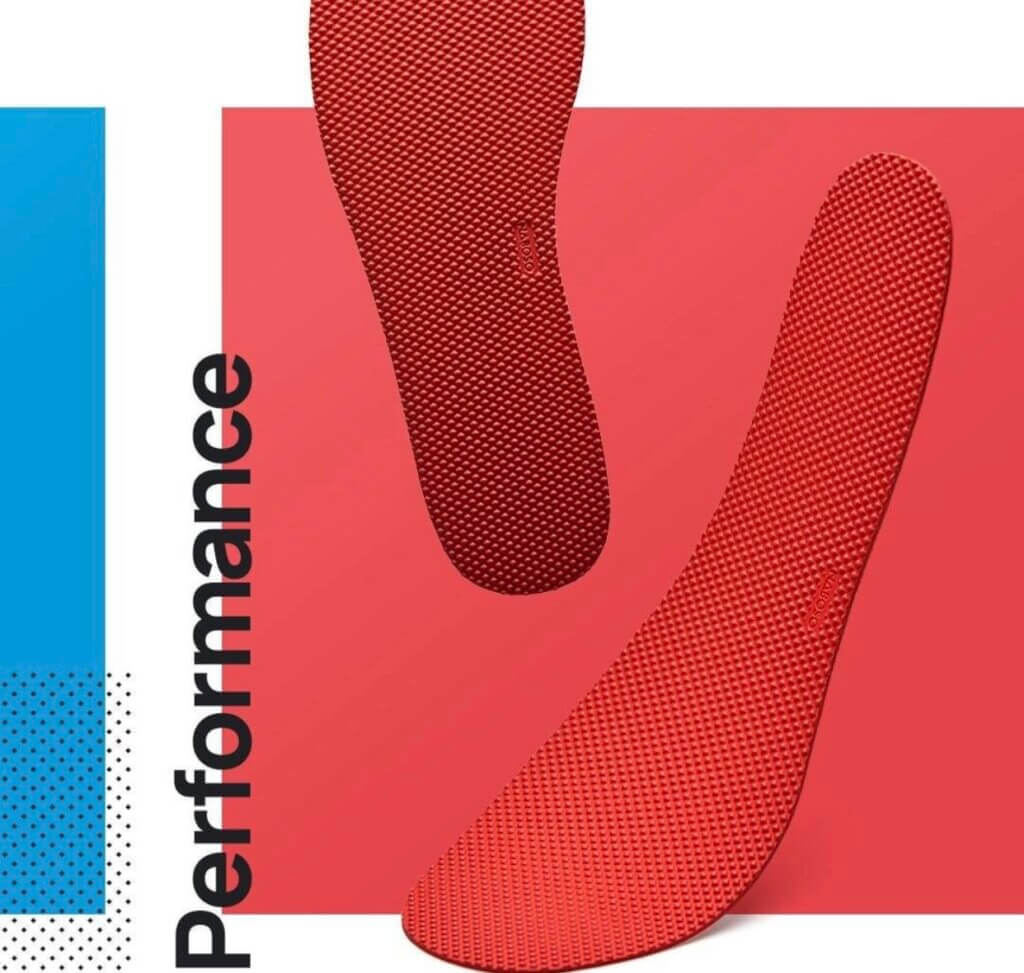 Naboso "Performance" Insole Features:
1.5mm patent-pending two point discrimination texture
3mm total thickness
Moderate level stimulus to enhance performance
Freedom of rotation and movement to increase agility
Thin enough to fit into any cleat or athletic shoe
Cut to your own size options
Recommended for:
Use on the field, court or track
Enhancing foot awareness to improve speed and reaction time
Enhancing skin perfusion and peripheral nerve stimulation
Improving postural awareness and balance when in motion
You can add Naboso insoles in ANY of our shoes and boots, but since the Naboso insole colors match some of our HFS colors, we're showing them off together in the pics at the top of the page.
Use the size guide, below for your Naboso insoles. Remember, you can trim them to fit, so if you're unsure, go up a size.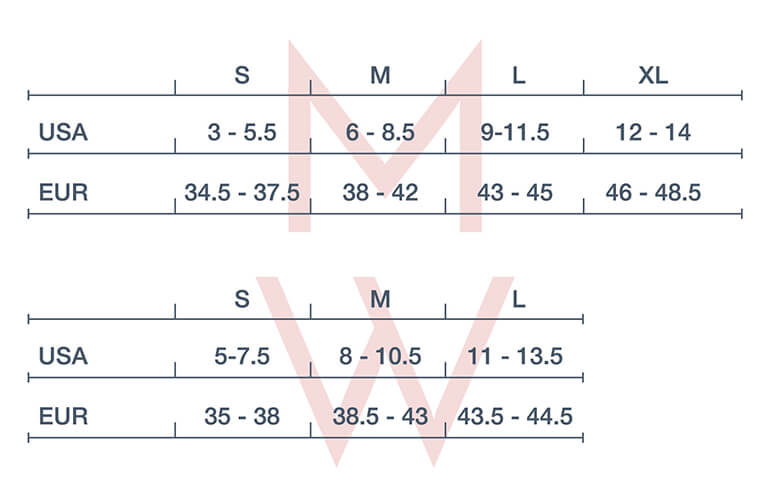 Naboso insoles in a Sandal?
If you are interested in using Naboso foot stimulating technology with sandals, you are in luck! Xero Shoes has partnered with Naboso to bring you the "Naboso Trail", a special version of our classic Z-Trail Sandal, and the world's first sandal with proprioceptive technology built-in!