Being a mom is many things, but "easy" generally isn't one of them. But a truly comfortable pair of barefoot shoes make every daily challenge a little more manageable – and every fun activity just a little more enjoyable.
Hmmm… more manageable and enjoyable… doesn't that sound like exactly the kind of gift the mom (or moms) in your life would appreciate?
Use this tool to match up the moms you care about with the shoes they'll love. Not sure of someone's size? Just send her this article, plus a Xero Shoes gift certificate.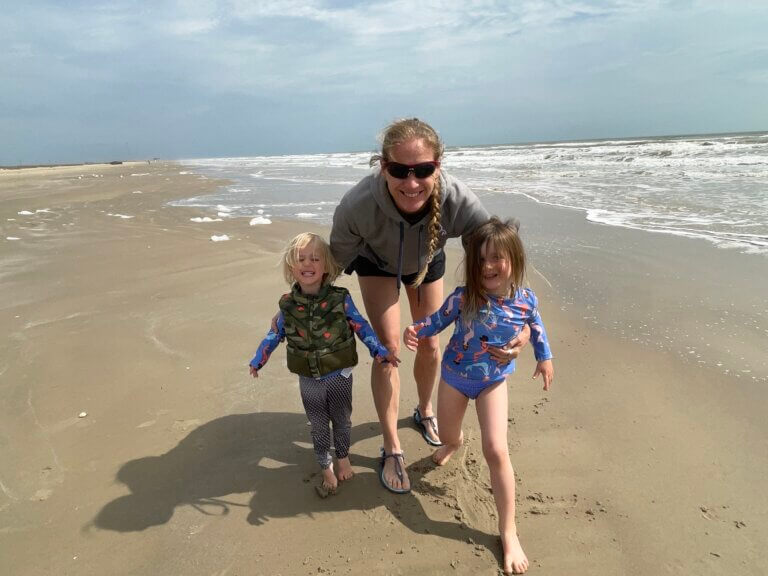 The Sunrise: For Busy Jetsetters with Tired Feet
The Sunrise is her ultimate comfort shoe. At just 5.0 oz (W7) each, these have a "barely there" feeling that is a dream to slip into after a long day. 
The Sunrise is also our most popular packable, clippable travel and camping shoe for moms who love to get WAY out there. The microfiber upper feels silky smooth, and the step-on heel lets her slide into comfort day or night. 
Reviewers say: "A wonderful slip-on shoe! I work 10-hour days and do lots of fast-paced walking, and these did not hurt my feet, even the first time I wore them! Xero shoes are the best thing my feet have ever found." – Michel B. 
Prio Neo: For Women Who Love Workouts and Fitness
Real talk: being a mom is an athletic challenge in and of itself. And if she's trying to make the most of every moment in the gym to be ready for anything, Prio Neo is the perfect match. 
We call it "The Ultimate Athleisure Shoe" because it's agile enough for the most intense workout classes, with grippy outsoles and adjustable midfoot and heel/instep straps for lateral stability. But she'll also crave the soft lining and fashionable, sleek design outside of the gym. This is truly a "do anything" shoe for "do everything" moms. 
Reviewers say: "I was looking for a new training shoe with the most natural foot feel for lifting. I've been eyeing minimal shoes for a long time but never really found something that suited my needs…until now! I can't take them off! Exactly what I was looking for in a training shoe, and my feet feel great. I'll be purchasing another pair:)" – Jessica R.
Scrambler Mid: For Women Who Get Outdoors
If hiking, pushing a stroller down a trail, or carrying a baby backpack to the top of a hill is her idea of "fun," she'll enjoy every step more in the ultra-light Scrambler Mid.
This new collaboration between Xero Shoes and the tire company Michelin features a Michelin Fiber Lite® sole that brings best-ever grip to all kinds of terrain. The abrasion-resistant upper hits the sweet spot of protection and cool breathability. And she'll love how light they are – a pair weighs less than just one single boot from most other companies.
Reviewers say: "I wore them on my first small mountain hike of the season! So comfortable. Great grip on the rocks. Enough cushion for the small rocks. And I didn't need to take them off at the end of the hike. Highly recommend!" – Donna M
This stylish women's flat is dressy enough for any meeting, but comfy enough that wearing them to work feels like cheating. With full-grain leather inside and out, the Phoenix feels silky smooth on her feet with or without socks. 
The four classic colors cover a range that matches up with any outfit. And they're so lightweight, she may forget she's wearing them. Flats never felt this good. 
Reviewers say: "Ever since I gave up wearing heels years ago, I have searched for a comfortable flat shoe I could wear to work or dressy occasions. The Phoenix meets that need beautifully. No more toe-smushing from conventional shoes! Whether I'm shopping, socializing, or standing on risers in a choral concert, my feet are comfortable and look well-dressed. Thank you, Xero!" – Charlene B
Find the Perfect Shoe for Mom
To find the perfect shoe for mom this Mother's Day, you can explore our entire selection of women's barefoot shoes available in different styles, colors and sizes.