Product Description
"The do-it-all mountain shoe I've always wished for. It's tough, surprisingly lightweight, and the grip is insane!" – Matt G.
THE WORLD'S LIGHTEST TECHNICAL HIKING BOOT
Ever have that feeling at the end of a hike where you can't wait to kick off your heavy, stiff boots?
You'll never feel that again when you wear the Scrambler Mid, perhaps the lightest and most comfortable technical hiking boot ever made!
Scramble up trails like a mountain goat in this shoe! At just 9.4 oz. per shoe (W7), a pair of the Scrambler Mid weighs less than just one single boot from most other companies.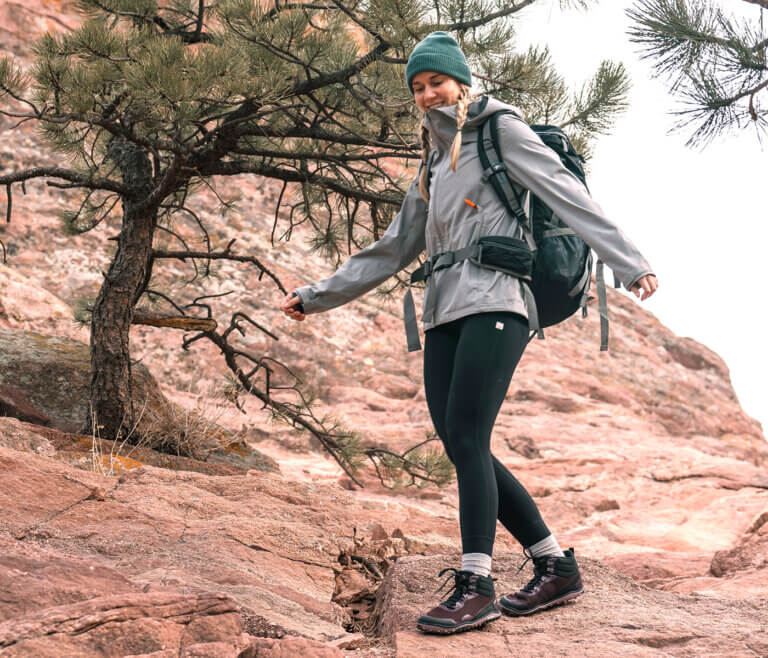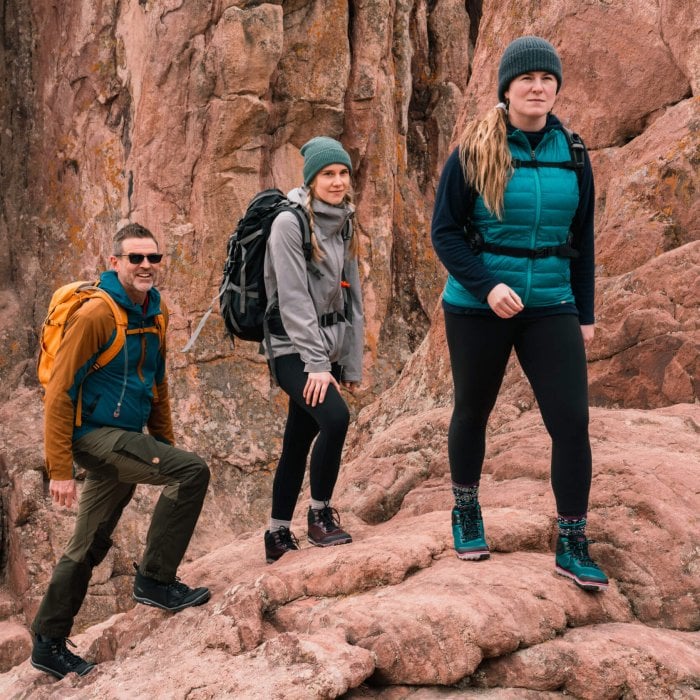 LIKE WEARING MOUNTAIN BIKE TIRES ON YOUR FEET
Scrambler Mid is a collaboration with Michelin, the car and bike tire company.
If you could see inside the thin Michelin fiberlite sole, you'd find an embedded textile layer, giving the sole unparalleled strength, flexibility and lightness.
Plus, with mud-shedding lugs inspired by Michelin's high-performance mountain bike tires, you feel the confidence that comes with incredible grip.
Although the Scrambler Mid uses Michelin soles, it's still covered under our 5,000 mile sole warranty.
EXTRA PROTECTION WITH AN "ILLUSION"
You may look at the Scrambler Mid and think it has a thick sole and that Xero Shoes has strayed from our mission.
Far from it.
Above the fiberlite is a thin layer of our TrailFoam™, which gives you extra comfort and protection when you're on a tough trail.
Normally we hide this layer in our hiking products' soles. But the Scrambler Mid wraps both sole layers up around the upper, giving an illusion of thickness. This eye-catching look inspires conversations with other hikers that start with, "Where do I get those?"
TOUGH FROM TOE TO HEEL
Enjoy the protection you get with the Scrambler Mid's abrasion-resistant, vegan-friendly, breathable upper, and welded sidewalls and two-layer toe cap.
And when the elements give you an extra challenge, attach your favorite gaiter to the included hook and tackle the next peak.
A "RUNNING BOOT?"
With this incredible combination of lightness, flexibility, grip, protection, and comfort, the Scrambler Mid can outperform many trail running shoes.
Whether you put that idea to the test, or take it for a day trip, or a month-long thru-hike, the Scrambler Mid is your perfect companion to Live Life Feet First.
WE MAKE HIKING BOOTS SO COMFORTABLE, YOU'LL FORGET THEY'RE EVEN ON.
If your feet don't feel as good at the end of the day as they did in the beginning, you haven't tried the Scrambler Mid.  
Life-changing comfort and superior performance come from letting your feet do what's natural – bend, move, flex and feel. 
All Xero Shoes feature a wider, foot-shaped toe box that lets your toes spread and relax, a non-elevated "zero drop" heel for proper posture, low-to-the-ground design for perfect balance and agility, and a flexible sole that gives you "just right" protection so you can bend, move, flex, and Live Life Feet First!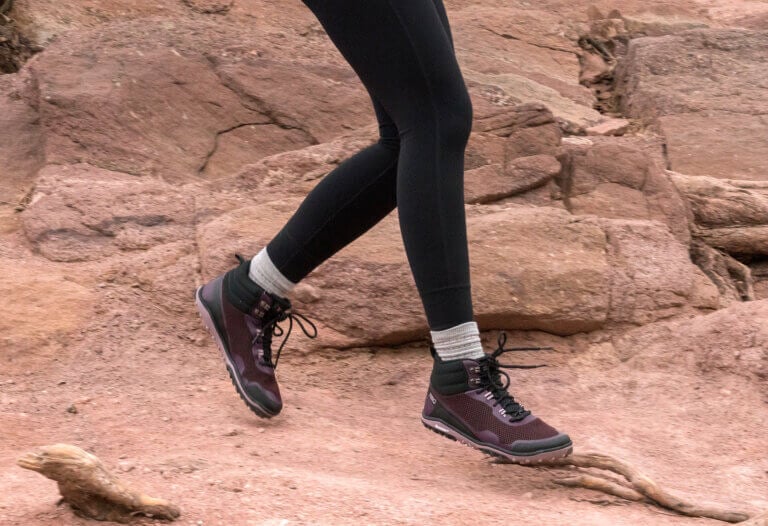 Check out these reviews from Scrambler Mid