While Xero Shoes are quite affordable (especially compared to our competitors, and even more so when you factor in our 5,000 mile sole warranty), we found a way to make it even easier for you to discover the fun of natural movement: QuadPay
QuadPay lets you split your order payment into 4, interest-free payments over time.
It's simple.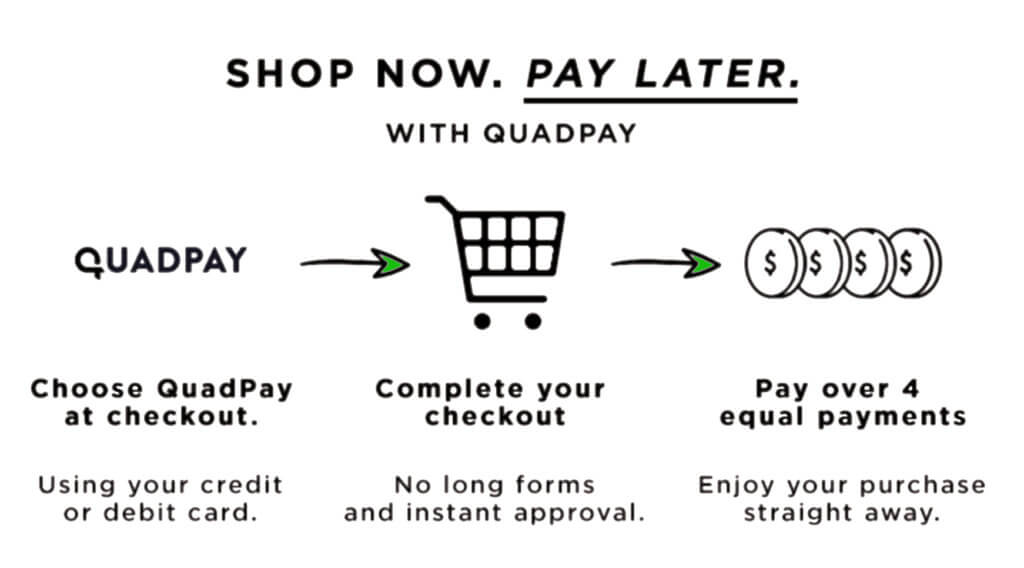 Note: Quadpay is currently only available for US-based customers.