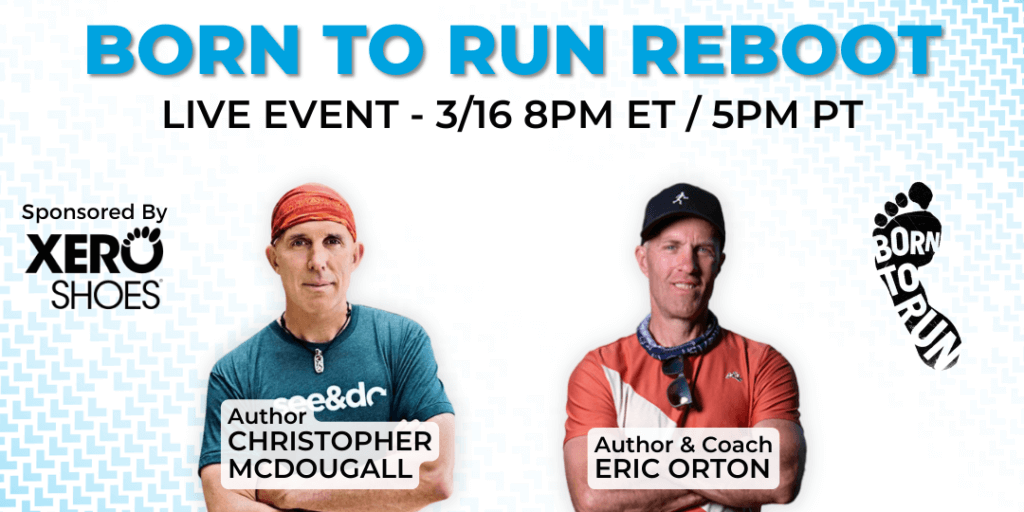 This month's episode:
Runners Q&A! Ask Christopher and Eric your Burning Questions About All Things Running!
Watch an Exclusive FREE Live Training With the Born To Run 2 Authors!
Christopher and Eric partnered with Xero Shoes for a monthly live video series called "Born to Run Reboot", where they will answer viewers' questions and educate athletes of all levels on the benefits of natural movement and healthy living.
NEXT LIVE EVENT: MARCH 16TH
PLUS! At each live event, there will be a giveaway for a free signed book of Born To Run 2 and a free pair of Xero Shoes. The winner will be announced at the end of the event.
Miss an event? Watch all the episodes here: