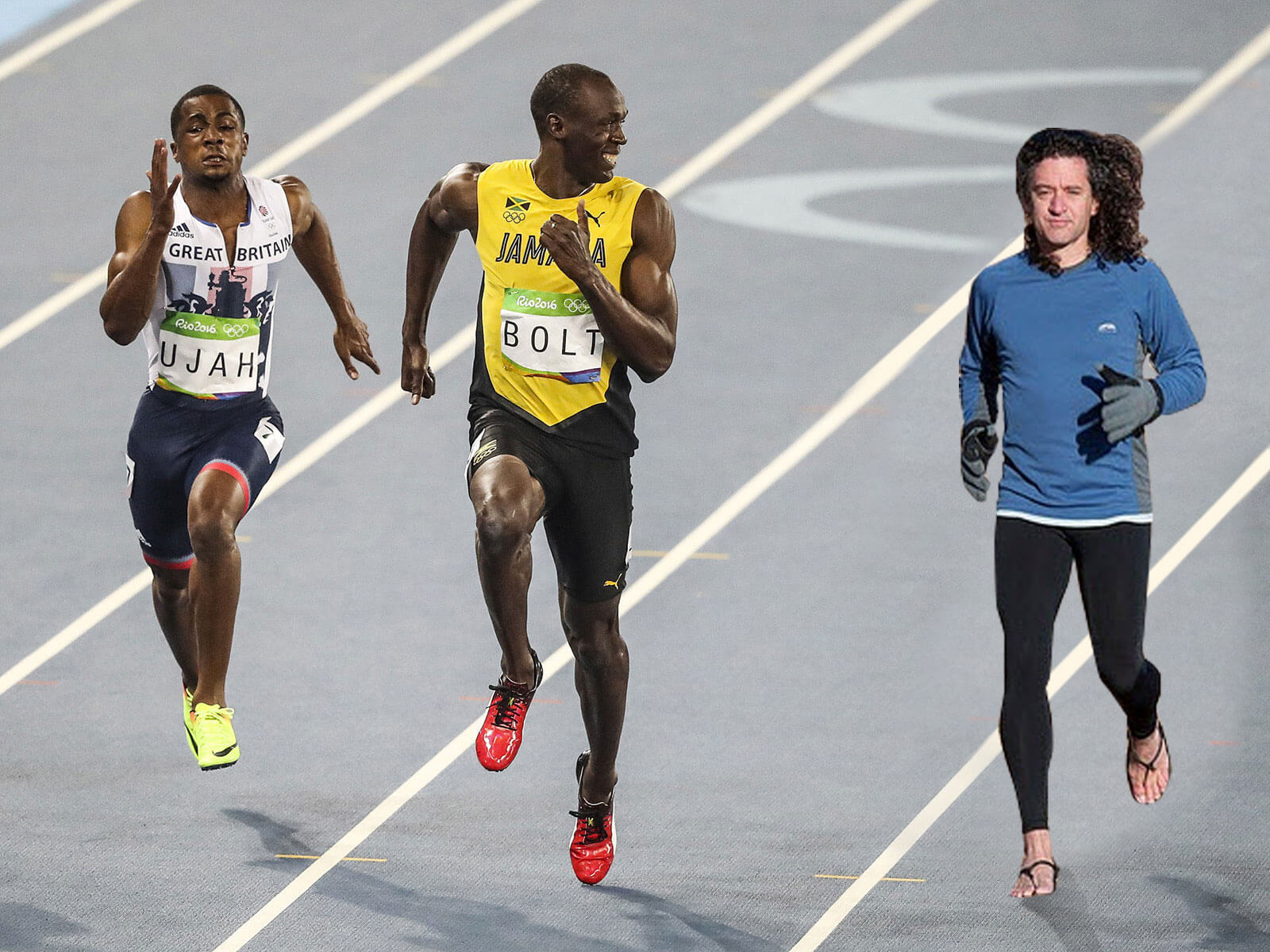 We've seen Steven run from bears, lions, racecars, and more…but Usain Bolt?
We've put this pic on Facebook, Instagram, Twitter and here, on the blog, where you can comment below. Head to one (or all) of those places and give us your best caption about Steven and the greatest sprinter of all time.
One winner will be selected to receive a FREE pair of Xero Shoes of their choice. Winner will be selected April 25, 2019.