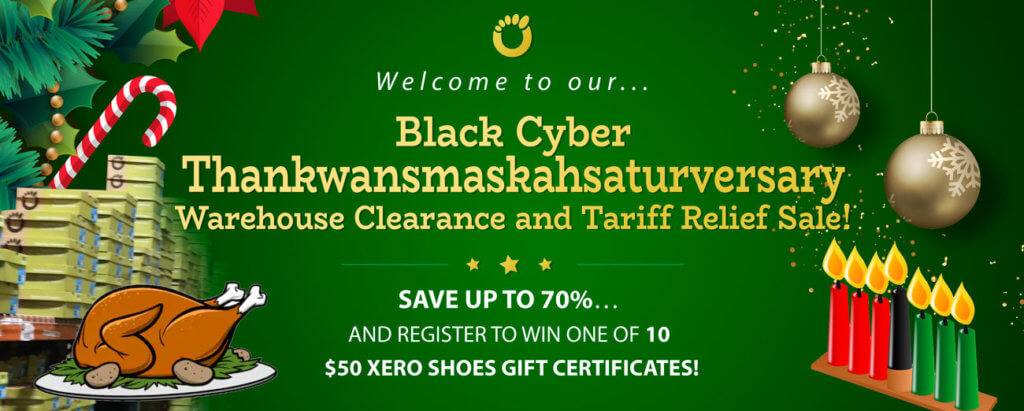 What to say? This is the biggest sale we've ever had and we hope you take advantage of it (PLUS the chance to win one of 10 $50 XeroShoes.com gift certificates).
All of our boots, shoes, sandals, and DIY kits (plus a few other things like Rox Mats and T-Shirts) are AT LEAST 10% OFF… because it's our TENTH ANNIVERSARY!
And because we're trying to clear out room in our warehouse, to make space for the new 2020 products, some of our best-sellers, like the Prio and TerraFlex, are 40% off or more (a few colors are only 10%, since, frankly, we're running low on them and don't want to run out).
Since we've also been hit with HUGE and unexpected tariff bills, that might get even bigger, some of our FAVORITE products — like the Pacifica, Boaty, Cassie, and Vienna — are SEVENTY PERCENT off. Yup. 70%!
Find out more details here.
Or just start shopping (and SAVING!) here.