Are you Canadian? Know anyone in Canada?
If so, you'll be happy to hear that MEC is now carrying Xero Shoes.
At the moment, you can find the Mesa Trail and HFS on their website: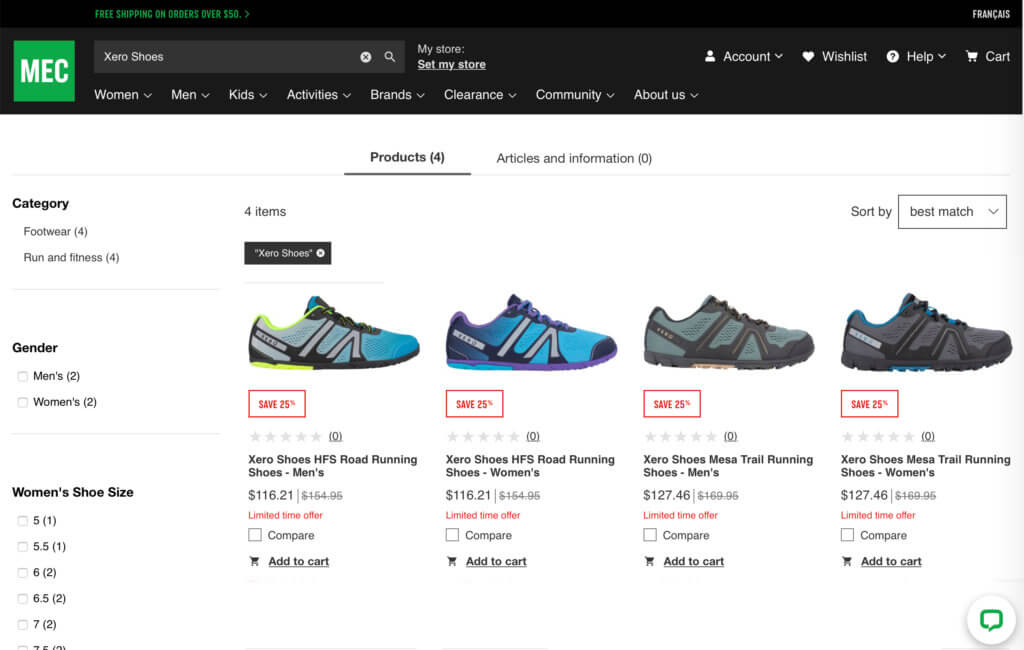 If you don't know, the Mesa-Trail is our lightweight trail running shoe. Grippy, comfy, breathable, with a wide toe box and non-elevated zero-drop heel for proper posture.
The HFS is our road runner (though people are wearing it all day, every day, for practically everything). Also super light weight and, as always, with a wide toe box and zero-drop sole.
Some ask, "What does 'HFS' stand for?"  Well, it could be a LOT of things — Hyper Fast Shoe, Highly Flexible Sole, Happy Feet Shoe, or what many have said when they first put it on "Holy ___ ___!"
Both are backed by our 5,000 mile sole warranty.
Whether you run, or lift, or hike, or just workout indoors (like many of us during Covid-19), we know you'll love these shoes.
And we're glad it's now easier for our friends up north to Live Life Feet First!