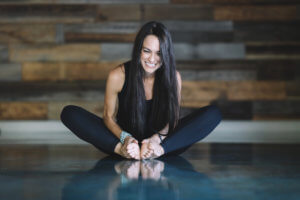 E-RYT200 yoga instructor, international yoga teacher, founder of Yoga Mindset High Point, Yoga Mindset Collective non-profit 501(c)(3), Yoga Mindset School of Yoga and Wellness. Kelle has been named lululemon Yoga Ambassador, and now thrilled to be part of the Xero Hero Ambassador team. Kelle's passion is sharing the journey of yoga with others from all walks of life.
With a mission to be the change in our community, Kelle is deeply rooted in community outreach. Yoga Mindset, is a karma based yoga studio that provides yoga to all despite financial difficulties. Non-profit Yoga Mindset Collective is the key leader in providing yoga in schools, guiding our future generation in mindfulness.
As a traveling yogi being able to understand our fellow humans from the intimate standpoint of where they come from and what they believe nurtures the soul, learning to respect and enjoy the traditions of other cultures keeps Kelle exploring the world around her.
As someone who lives most of their life barefoot, Xero shoes are Kelle's shoes of choice. "Xero shoes are the only shoes that give me the natural sensation of being barefoot, allowing my feet to move in natural motion with ease and support. Whether it's taking yoga into the community, practicing outdoors or making my way to new elevations around the world, Xero shoes are with me all the way!"
"In yoga, we practice the idea that everything is connected and I could not be more grateful to be connected with the Xero hero family!
Om Shanti!