First, see why Sarah says the Xero Shoes Prio are "Absolutely my favorite pair of shoes."
Next, check out the FREE bonus Sarah got for you!
We agree with Sarah about the importance of strong, healthy feet.
You know at the end of a long day, or after a run, when your feet need a good massage?
Or if you've been standing for a long time and your feet just feel "flat"?
Or if you're sitting at your desk and your feet need to MOVE?
Get all of that, and more, with the Xero Shoes Rox Mat — perfect for foot strengthening, stretching, and massaging.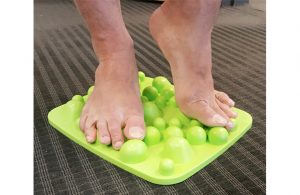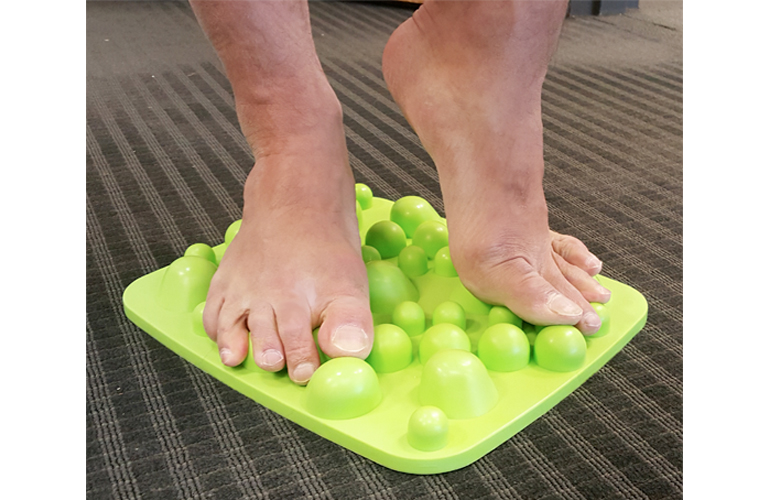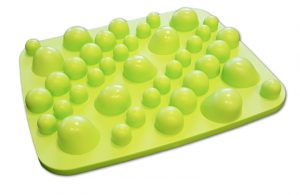 Don't be fooled by the simple design. It's all you need for a good foot rub — just put a tight muscle on one of the "nubs" and apply a little pressure until it releases.
On your feet? Put your instep on the edge of one of the big "bumps" to keep your feet awake, or move around to keep the blood moving.
In a chair? Put a Rox Mat under your desk and grip a bump with your toes to workout your arch.
We have customers who buy 4 or 5 of these! They'll have some at work, some at home — one in the bathroom, one by the kitchen sink, next to the TV-watching chair, under a desk (or at a standing desk like everyone in our office)…
Get Yours FREE — a $14.95 value — with any purchase over $49
It doesn't matter if you get the Prio or any of our other natural movement shoes or sandals… or if you get the Prio and some of our other products (for yourself or loved ones). We'll send you a free $14.95 Rox Mat with your $49+ order (price before shipping).
Don't delay… we have a LIMITED number of ROX Mats and this offer ends when we're out.