Product Description
Xero + You
Spread the Live Life Feet First! message in your Xero Shoes t-shirt.
60/40 Cotton/Polyester with a super soft feel.
An all new design with the Xero Shoes "O-Toe" symbol on the front: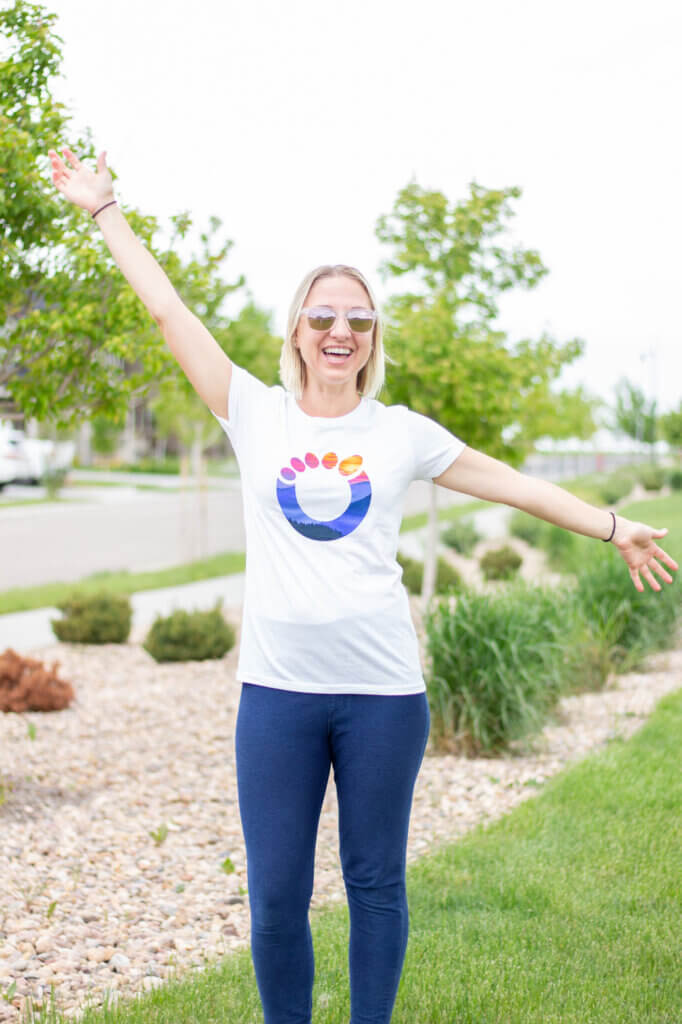 And "Live Life Feet First!" across the back: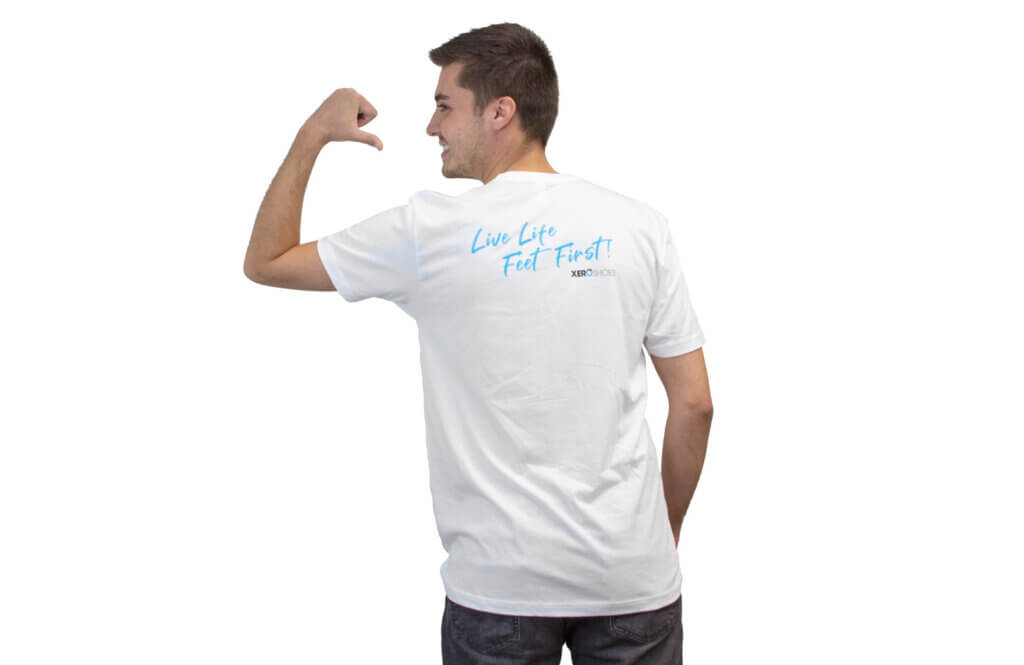 The men's style is a traditional "square" cut and the women's style is form fitted.