After months of development we're proud to introduce new laces for our barefoot sandals.

These 100% polyester laces come in 22 colors, including 3 reflective:
Black, Silver-Gray, Royal Blue, Navy Blue, Maroon, Brown, Tan, Royal Purple, Violet Red, Orange, Gold, Sky Blue, Hot Lime, White, Hot Pink, Hot Orange, Hot Lemon, Reflective Black, Reflective Blue, Reflective Red.
We're shipping these laces with all our kits and custom-made Xero Shoes, or you can order extra laces for only $2.49  (reflective laces are $1.00 extra). Mix and match for a color combination that's all yours!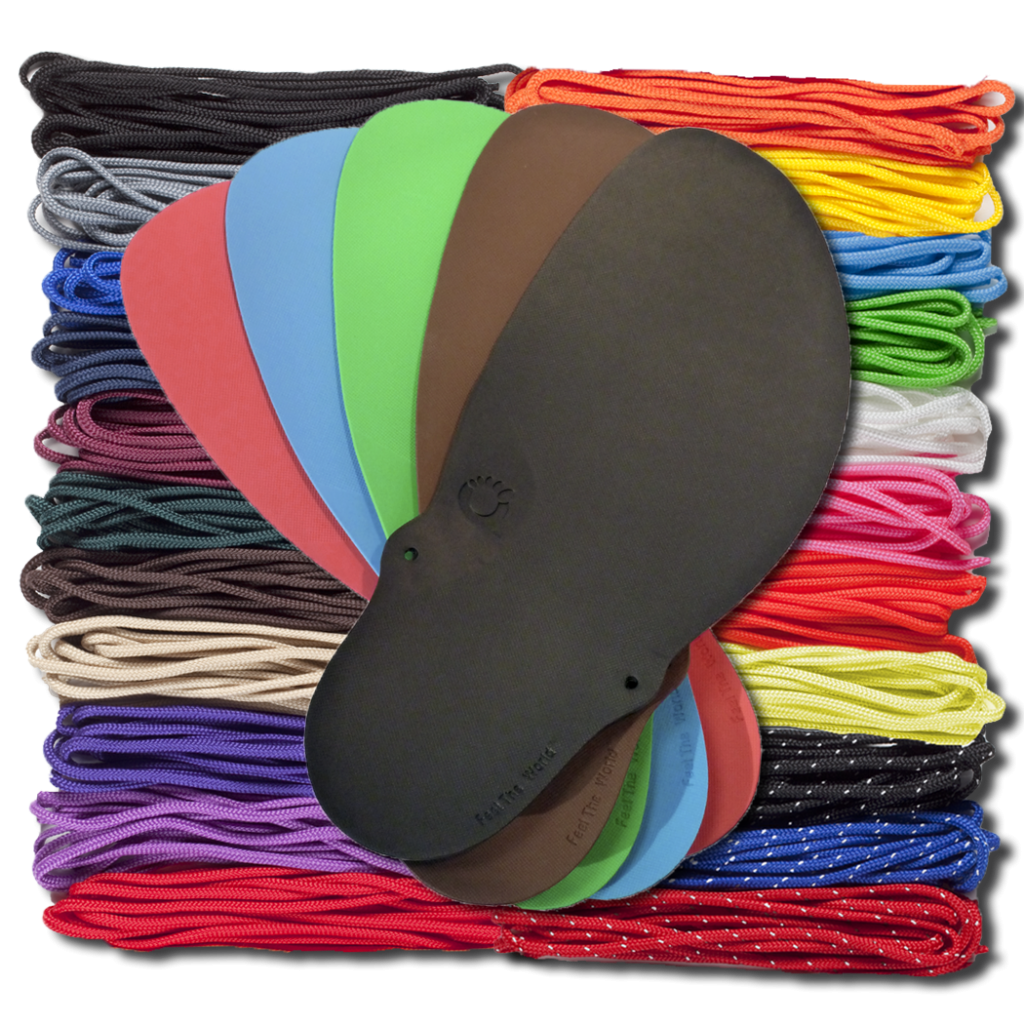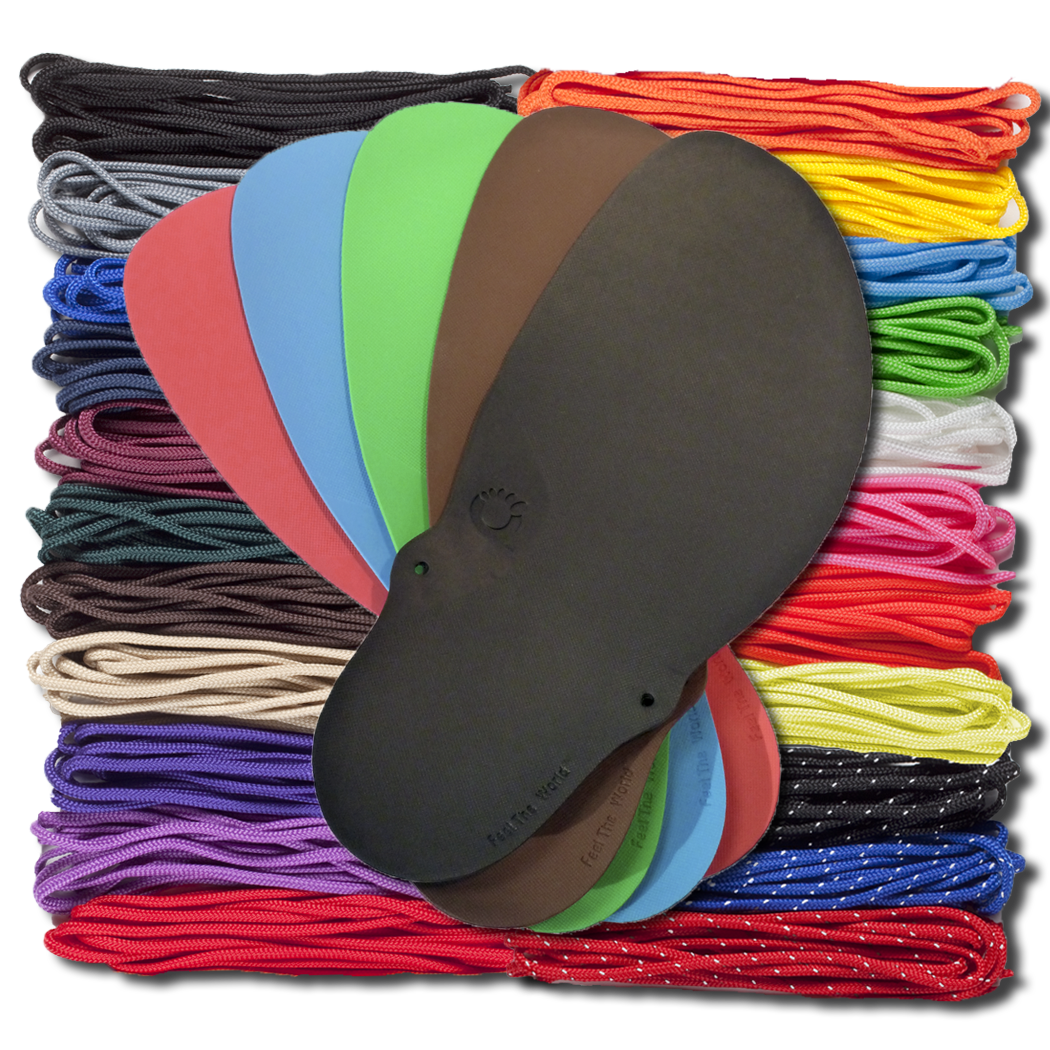 Compared to our original laces, these 100% polyester laces are:
Extra comfortable — we removed the core for extra flexibility
Extra strong — a new tight weave gives them super strength and a smoother feel
Extra bold — 22 Colors, including 3 with "reflective tracers". Mix and match with our 5 FeelTrue® outsoles for the perfect look
Extra invisible — you can make a flatter toe knot, or even create an almost invisible lace bead
Why polyester?
Compared to leather, polyester laces offer a number of advantages:
Water resistant (leather stretches and contracts when it gets wet/dry)
No hard edges (leather's edges can bite into the skin)
Color-safe (dyed leather's color can run)
No breaking in period (leather starts out pretty stiff)
Non-stretch (if your laces stretch, your feet can shift over — and off — your sandal)
Long lasting
Inexpensive
Makes a small knot
FUN colors!