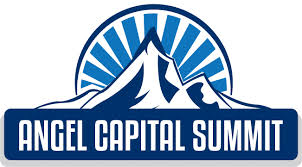 Rockies Venture Club selected Xero Shoes from over 100 companies to pitch at the 2014 Angel Capital Summit on March 18, 2014.
ACS is one of the region's major investor conferences, drawing several hundred investors and entrepreneurs.
Xero Shoes' CEO, Steven Sashen, will present the barefoot-inspired footwear brand he co-founded with his wife, Lena Phoenix, in late 2009.
"We've been able to bootstrap up until now," Sashen explains, "but our sudden growth into international and domestic retail needs more capital."
Sashen and Phoenix appeared on ABC's hit show, Shark Tank, in 2013 and rejected a $400,000 offer from Kevin O'Leary. Says Phoenix, "He wanted 50% of our company, and that wasn't going to happen."
A press release about the Xero Shoes pitch at Angel Capital Summit can be found here.