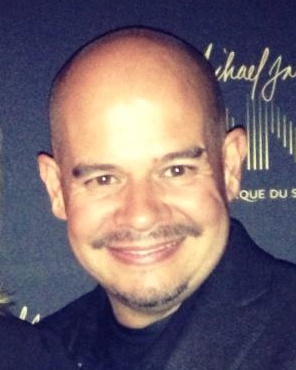 Emilio Torres, the former Director of Sales Operations for Crocs and, more recently, Vice President of Business Development for Brand 44 Colorado, joins Xero Shoes as Vice President of Sales & Marketing
We are THRILLED to announce that Emilio Torres has come on board as our Vice President of Sales and Marketing.
Emilio comes to Xero with 25+ years of sales and marketing success in the Outdoor, Cycling, Ski, Running, and Shoe Industries. His focus: develop and manage global sales and marketing initiatives.
Emilio brings a wealth of experience to a brand on the verge of global recognition. He has been seen on nearly every national morning show – from Good Morning America to Fox & Friends – promoting his products as well as the athletes he's mentored into role models and brand ambassadors. He developed Slacklining into a new sport through consumer events, leading to his sponsored athletes performing in Madonna's 2012 Super Bowl Half Time. He placed athletes in the Cirque du Soleil Show, "Michael Jackson One" at Mandalay Bay Hotel & Casino in Las Vegas, and partnered with Cirque, MGM Resorts and Gibbon USA to create the 2013 Las Vegas MEGA STUNT.
Says Torres, "Xero Shoes offer an amazing combination of style, fit, comfort, and function, with tremendous growth potential. I'm excited to be part of this skilled and passionate team and to building a strong sales organization focusing on wholesale dealer growth and consumer activations. We'll drive Xero Shoes to the masses by emphasizing marketing that builds massive brand awareness that creates sell-through for our retail partners."
Lena and I couldn't be happier to have Emilo on the team. He's hit the ground running with new retail partners practically lining up to carry Xero Shoes — you'll see the effects of Emilio's work on our Store Locator page.
Find more details and a Press Release here.
#FeelRealFun