Want even BETTER barefoot sandals? Well, that's what you'll find here:
Sensori becomes Amuri
First, we're changing the name of our Sensori sandal line to Amuri, inspired by "Raramuri," the name of the Tarahumara tribe in their native language.
New Venture Colors
Next, we have 2 cool colors we're adding to the Amuri Venture — CAMO and OCEAN CAMO! No two of these are alike; each is hand made (so they cost a bit more, but they're worth it for the style!).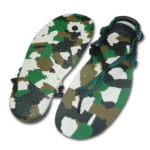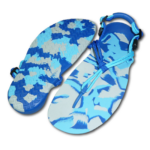 The most comfortable, versatile Xero Shoe yet
And last but certainly not least, we've got an exciting new product for you. When we gave this to our wear testers — who ran, hiked, walked, paddle boarded, workout out, and more — they didn't want to give them back.
We call them the Amuri Cloud.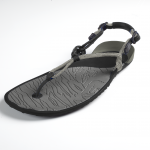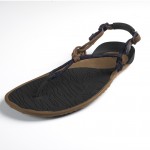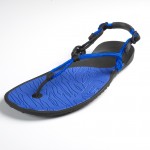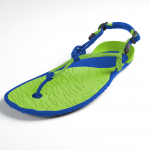 Based on the same idea as our Venture, the Cloud is 6mm thick, but we've replaced 3mm of that with Barefoam™ in the forefoot. There's a paradoxical effect where you're slightly more barefoot than in the Venture, but you feel a bit more protected because of the light cushioning (not enough to interfere with natural gait, especially since there's no foam in the heel).
The Cloud is lighter than the Venture — only 4.6 ounces for a men's 9 — more flexible, stylish, and it even floats!
Some think the Venture is the heavy-duty sandal (and it is), but the Cloud is made to handle whatever you put it through.
Click Here to get your Men's Amuri Cloud. Click Here to get your Women's Amuri Cloud.
For the Amuri Venture Camo colors … Men: Click Here for the Camo.  Women: Click Here for your Camo Ventures.
As always, if you have any questions, drop us an email or give a call — 303.447.3100 or 800.499.8880 — or leave your comments, below.
Feel The World!