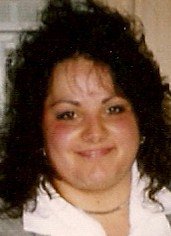 Congrats to Mary Costanza, who just won a pair of Custom-made Xero Shoes and $25 worth of beads to decorate them and make them her very own.
Mary was Identity Magazine's National "I love my…" Mission Week prize winner on February 8th, 2011.
National "I love my…" week is an outlet for women to express and appreciate the traits that make them individual, and for empowering other women to share what they love about themselves! The ten-day challenge was put together by Identity Magazine, whose mission is to promote acceptance, appreciation and achievement. The contest started on February 7th, and ends at midnight on February 16th. Eight lucky women have won prizes from a variety of sponsors, Xero Shoes being one of them.
YOU CAN STILL WIN PRIZES IF YOU PARTICIPATE TOO!!! Two more lucky women will be chosen over the next two days!
Here's how:
Simply post what you love about yourself on the following webpage: http://identitymagazine.net/2011/01/31/i-love-my-mission-february-7-16th/. In the comment box complete the phrase "I Love My…" (yes, you will be asked to register for the site.)
The more your post, the more entries you will have. You can do a post a day, or a few a day.
Follow Identity Magazine on Twitter and tweet them your "I Love My…"
Click "Like" on Identity Magazine's Facebook fan page and post your "I Love My…" on their wall.
Share with all your friends that if they post on Identity Magazine's FB page and say you recommended them, then both participants receive extra entries into the drawing! (ex: I Love My…sense of humor and Susan Vernicek recommended me!)
Why did Identity Magazine contact Xero Shoes? What do Xero Shoes have to do with acceptance, appreciation, and achievement?
ACCEPT
Accept your unique and individual foot shape and size – Don't be forced to fit into a shoe that doesn't really fit you!
Accept that millions of years of evolution trumps 50 years of industrial design
APPRECIATE
The feedback your body receives from the world when you engage in natural movement
A fashion statement that yours and yours alone-your own wearable art project
The portability of Xero Shoes
Shoes that never get smelly
ACHIEVE
Stronger feet
Healthier movement
Improved performance
Running pain-free and FUN
The staff here at Xero Shoes wanted to appreciate Mary Costanza for being seeing and sharing her positive traits. Maybe her actions will inspire you to take a moment and appreciate your favorite things about yourself.
Cheers, Mary. Congrats.