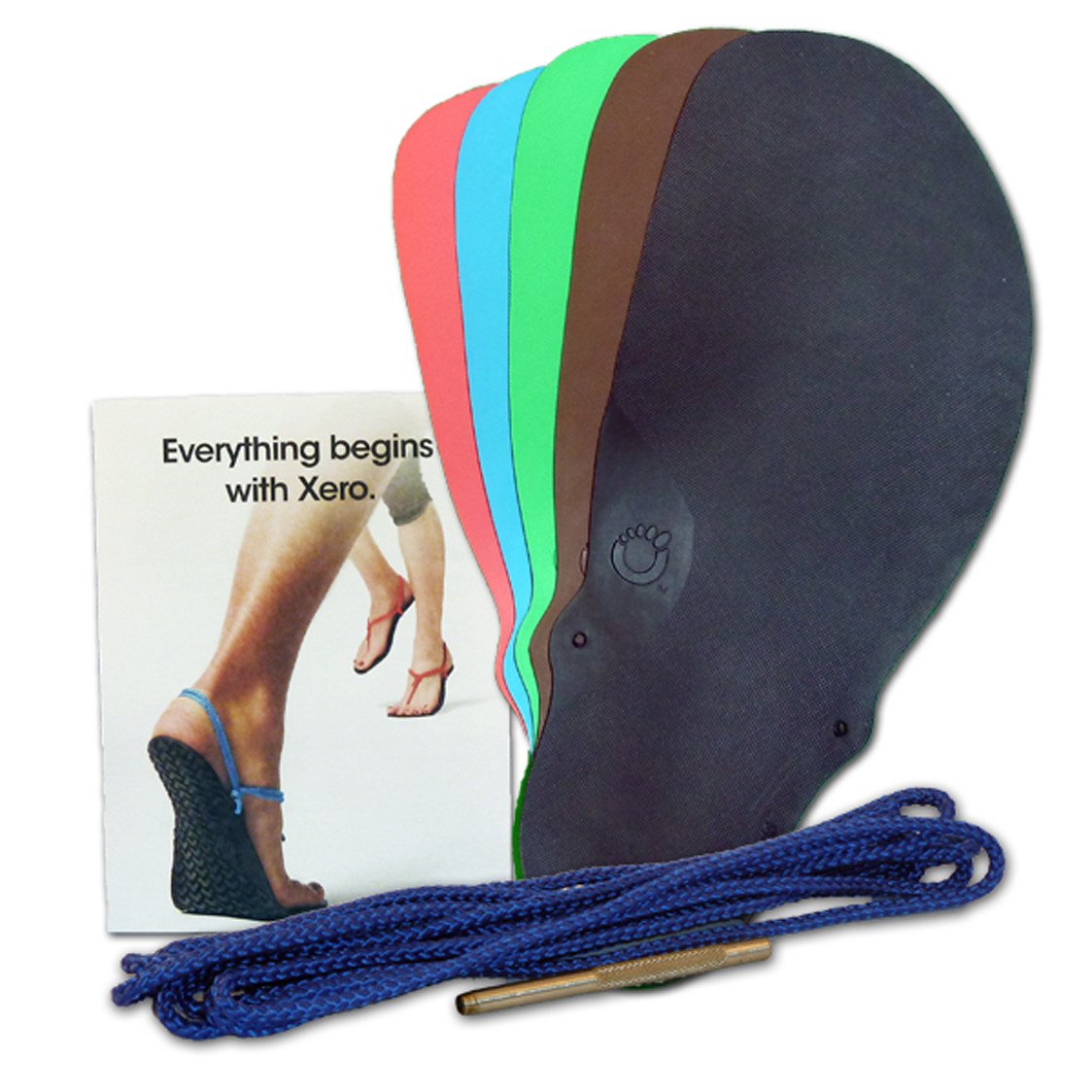 Men have a number of different Xero Shoes styles that they can pick from. First, we have a do-it-yourself sandal-making kit.
You get a sole in a size that fits your foot and a color that you would like and a thickness that you want — either 4 millimeters for a really barefoot feel or 6 millimeters for a little extra trail protection — and then you're going to end up trimming these to fit your unique foot shape.
You're also going to get a pair of laces in one of 22 different colors so you can style those however you like.
Some people prefer really simple black on black, others prefer really blingy. Finally you're also going to get a hole punch that you use to punch the hole for where the laces go in between your toes for one particular tying style, and that way you get something that fits your unique foot shape perfectly.
If you're not wanting to make something, we have our ready-to-wear products. First, we had our Venture now revamped into the Genesis, which is a huarache or thong-style sandal. You just slide your foot in, tighten up the straps around the top of your foot, and then grab the little zip-cords to pull and tighten around your heel, and you're set. You actually just slide the heel strap on and off your heel and you're ready to go for everything from just a casual walk on the beach to a trail hike to paddle boarding to running an ultramarathon.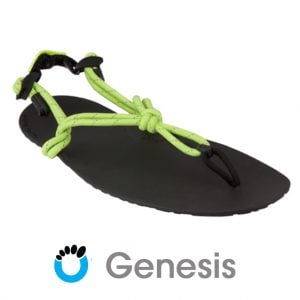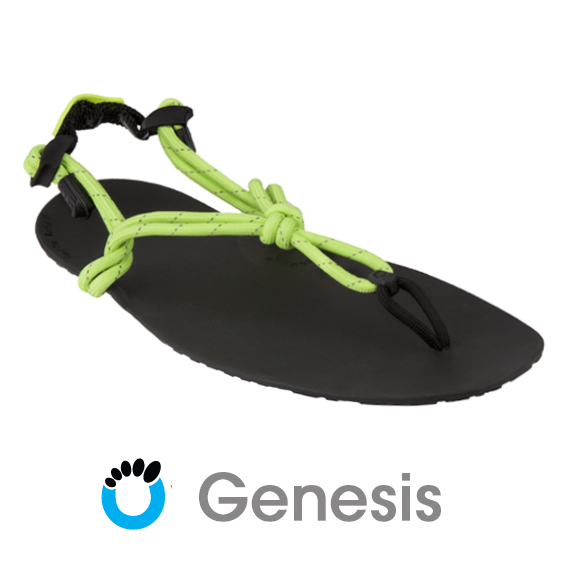 If you want a little more comfort, you can go to our other thong-style sandal, the Cloud. It's actually just like the Genesis but we've laid 3 millimeters of BareFoam™ in the forefoot. That little bit of cushion just is really, really splendidly comfortable. It makes the shoe even lighter and more flexible and it floats, so it's great for water sports.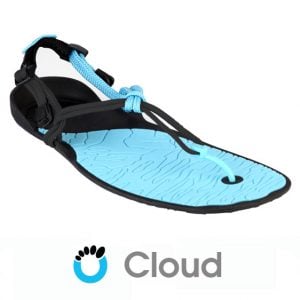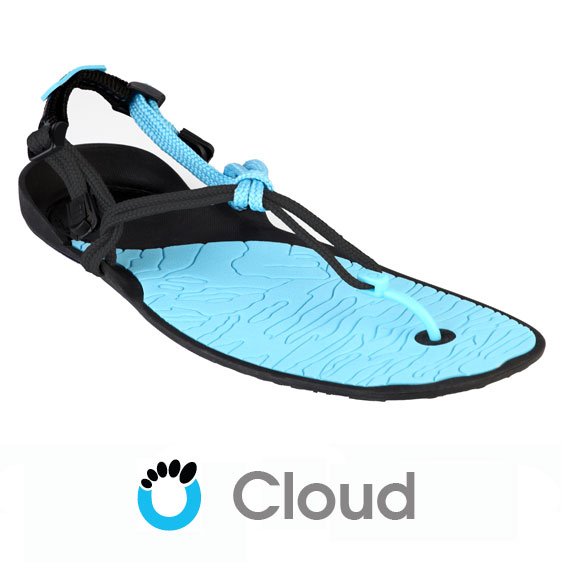 Then we have our sport-sandal style, the Z-Trek. It's actually the same base as the Genesis except 1mm thicker and with a sport sandal webbing style. This is a tubular webbing, so it's really, really comfortable – no edges that scrape on your foot, gives you a great barefoot-like feel with tire-tread-like protection in the bottom of your foot.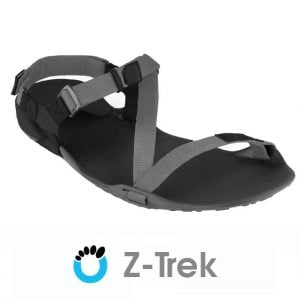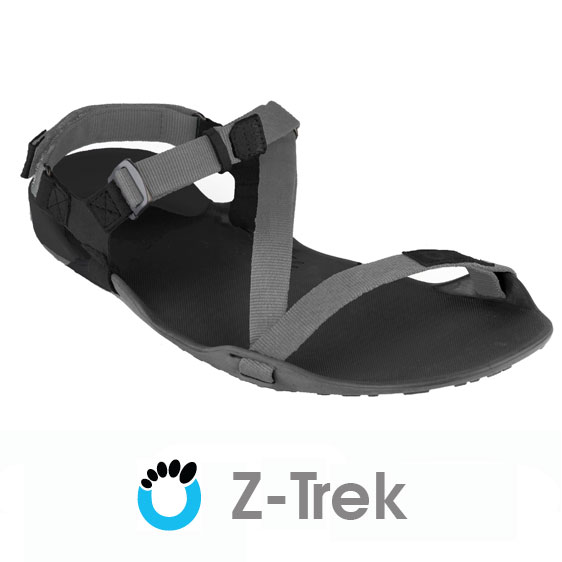 If you need more protection and a little more comfort, then we can go to our brand new Z-Trail sandal. This sandal uses a three-layer sole that we developed that has our FeelTrue® rubber that we use everywhere else for abrasion resistance, our TrailFoam™ for getting rid of all the bumps, and the BareFoam™ for extra comfort. And people are using these, again, for everything from taking a walk to running ultramarathons, but they're the perfect combination of lightweight protection, durability, versatility. They also float, so you can enjoy them in water as well.