When you're looking to tie your huaraches, there are actually a lot of options.

Now, a standard Tarahumara huarache does something like this: The lace goes through the outside of your ankle, then around your heel, and then you'd wrap the lace around your ankle a few times and then lock it down.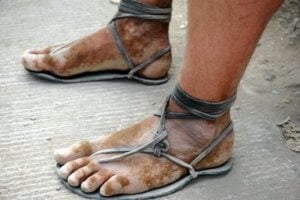 But there are many other ways you can tie a pair of huaraches and we have tying instructions on the page, xeroshoes.com/tying.
You can do something ultra-minimalist that looks like this.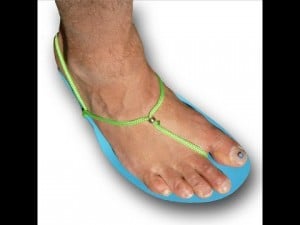 You can do something a little more blingy by adding a decorative charm.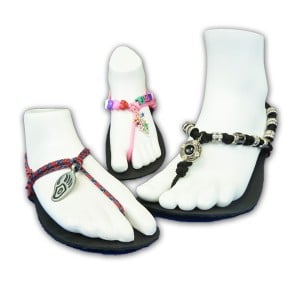 You can have some real fun. There's a woman who had painted her toenails different colors, and then she added beads that matched.
There are lots of other tying styles. You can take one of our do-it-yourself kits and get our Amuri hardware kit and make it look just like our ready-to-wear sandals with our patented lacing system.
You can even dress LIKE our sandals!