We asked our team why they wear Xero Shoes and their transition from traditional shoes over to minimalist. Here's what they had to say–
"Until working at Xero Shoes, I didn't know minimalist shoes even existed. I've always had trouble finding a comfortable and casual shoe. I was tired of feeling that way and didn't know what to do. Since discovering barefoot shoes, I've learned how much of a role footwear plays in your health. Because of the comfort and many benefits of minimalist footwear, I can't go back to wearing traditional shoes anymore." –Kathy Yang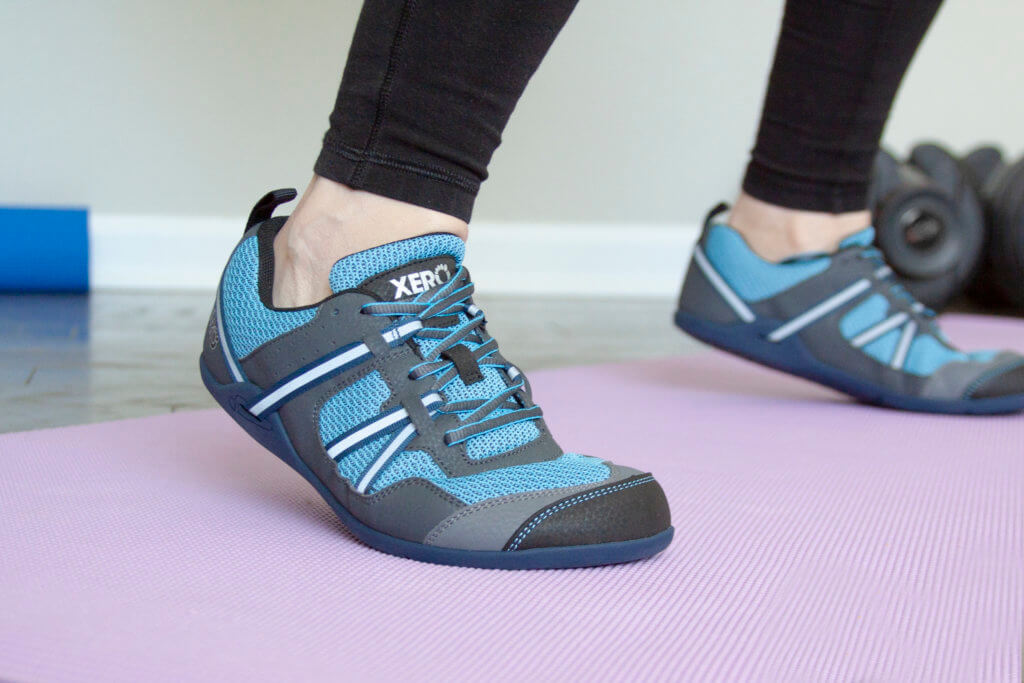 "I can speak from personal experience that after having my feet spend over two decades of my life exclusively in traditional shoes and socks, almost never seeing the light of day, that I will never go back as Xero Shoes has opened my eyes to the numerous and incredible benefits of Living Life Feet First!
For many years of my life, I completely took my feet for granted and never considered that the traditional footwear I had been wearing up until that point was contributing to my then life long flat feet and various sports-related injuries growing up such as knee pain while playing basketball, ankle issues, and pinching nerves in my back while running distance for my high school track team. The idea of being barefoot was entirely foreign to me and something that never even crossed my mind once. Yes, you best believe that growing up I was the kid who wore shoes and socks to the swimming pool too!
After college, as I became increasingly interested in holistic wellness and natural health, my interest in hiking and exploring led me to begin wearing hiking boots that I can now only describe as rigid anvils that are not designed for feet whatsoever. From there, I made a leap and tried my first hiking sandal—yet all the while, the random aches & pains persisted as a result of my lack of natural barefoot alignment.
When I first heard about Xero Shoes, I immediately felt a connection to the mission and was eager to learn more about the benefits of natural, minimalist shoes and living life as close to barefoot as possible. As soon as I slipped on my first pair of Xero Shoes, I knew instantly that this was a movement that needed to be shared with the whole world around! The comfort, durability, flexibility, design, and mission of Xero Shoes are totally unparalleled and I am honored to assist all of those interested in learning about how proper alignment begins with our feet as our base and continues on up from there!
Flash forward 5 months—and now I'm the cat who hikes barefoot out in the Rocky Mountains here in Colorado as often as I can during this time of year and it has quickly become one of my favorite things to do. I find that when I walk barefoot, I am much more mindful of my stride and I am also conscious of each step that I take as opposed to the clunky form and gait that I once had due to my feet never being permitted to move, bend, and flex naturally as well as feel the world around them. Being barefoot is a way of life for sure and I am so glad that I embarked upon this path!
The Genesis, Z-Trail, and Xcursion are a few of my favorite Xero Shoes styles as each is epic in their own right and incredibly versatile. From hiking in the Great Sand Dunes to expeditions in Rocky Mountain National Park, there is truly a Xero Shoes style for every occasion." –Matthew Liebenauer
"Whenever somebody asks about getting into or transitioning into Xero Shoes, my favorite example is my own. I'm the kind of person who would wear a single pair of shoes until they have died from abuse, and didn't really care much about what was on my feet so long as I had something on them. Early last summer, I put on my first pair of Xero Shoes (the TerraFlex specifically), and as a dancer, the first thing I thought was "Wow, they feel like ballet slippers!" because they let your feet do what they want to move and bend.
Following that, I started to wear them all the time, because they were just so comfortable. A few months go by, and I've got the Prio, Hana, DayLite Hikers…the list goes on. Recently, I put on my old shoes, and after about an hour, my feet start to yell at me because they hurt! I've never had any shoes, much less any other attire that had such a transformative, light-bulb turning on, 'Oh I get it now!' moment." –Jordan Zink