Two key components of a barefoot shoe (or minimalist shoe) are "drop" and "stack height."
Drop is the height difference between the heel and ball of the foot. When you stand on the ground, your heel and feet are at the same height, which means "zero-drop."
Stack Height is the thickness of whatever is under your foot.
So you can have a zero-drop shoe that's has 1 foot of padding! Not very barefoot.
Xero Shoes, as an example, are zero-drop and have a "stack height" of between 4-6mm… about as close to barefoot as you can get.
(Flexibility is a whole other issue, but we'll deal with that later.)
Here's a photo of the ultimate zero-drop, zero stack height shoe.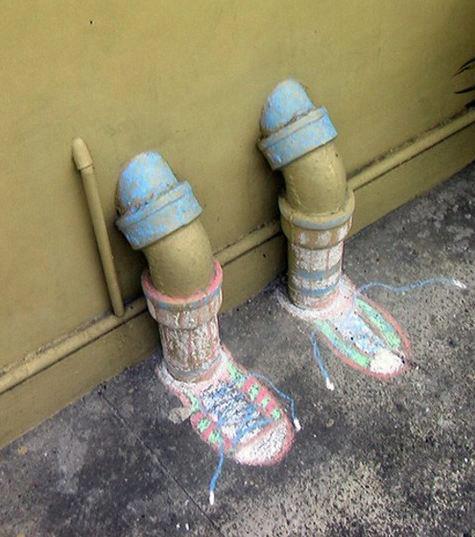 I think I still might own these socks.
😉