Introducing the new TrailMax running sandal.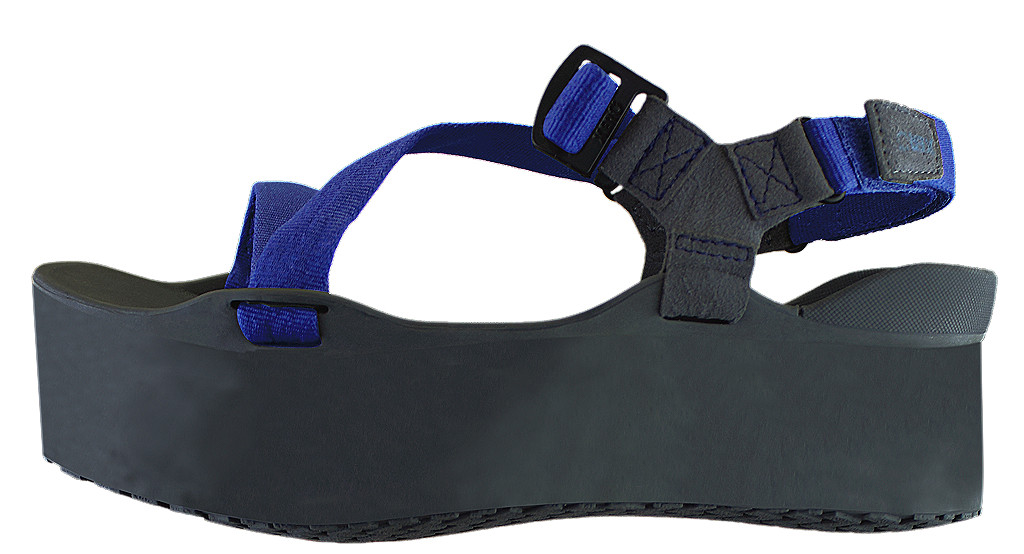 The USA-made sports sandal ingeniously combines the benefits of zero-drop, barefoot footwear with jaw-dropping 65 mm (5.26 inch) of dense, anti-memory foam rubber in the sole for maximum cushioning support.
The TrailMax weighs less than the Hoka but boasts more than twice the stack height. According to Boulder-based TrailMax's creator and company president and retired orthopedist, Dr. C.U. Canyon, "This shoe was specifically developed for ultra runners who want even much more soft, springy support for all the wear and tear on their legs that running on rocky or uneven terrain for hours on end produces.
"The TrailMax eliminates muscle use and natural foot movement," says Canyon. "Less exhaustion means more miles… way more than you should run otherwise." One warning Canyon offers, "If you step on a pea, you'll really feel it."
The TrailMax sells for $499 and will be available online April 1 and at select specialty running stores.