After some sneaky social engineering, I got my hands on a copy of Running Shoe Insider, the magazine for running shoe makers and sellers.
Up until now I had only suspected what they were really talking about behind closed doors. But now we know!
Here's a photo of the cover.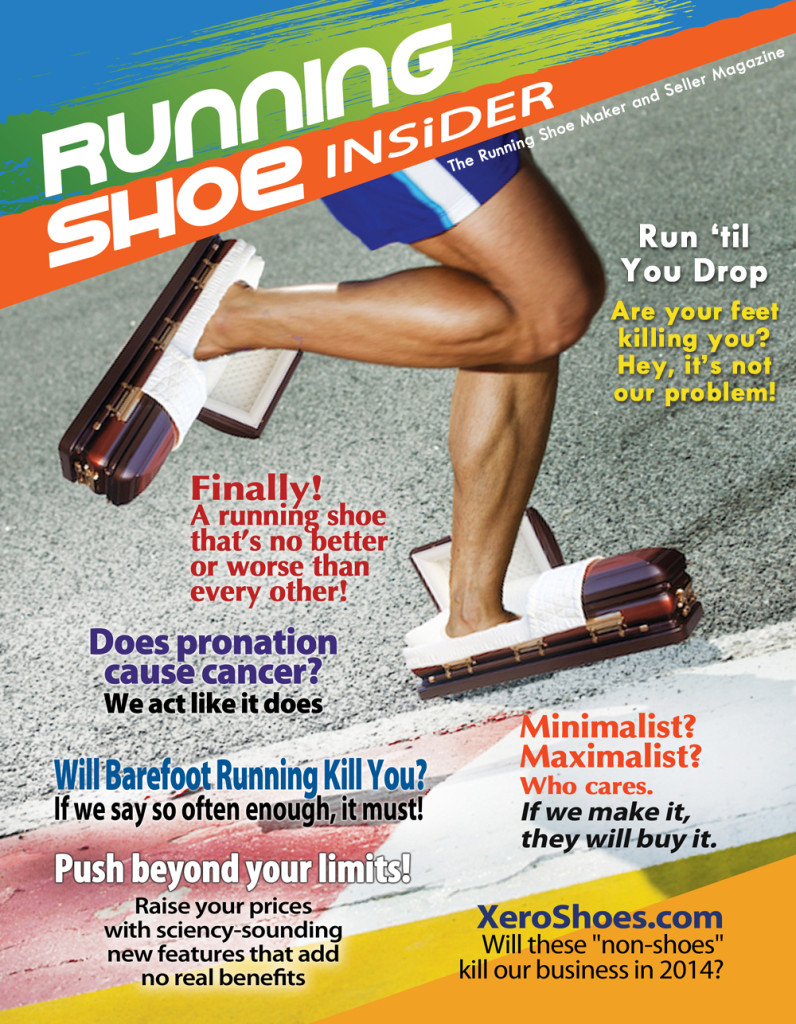 I'm sure you're as outraged and amazed as I am.
Who knew that they actually KNOW they're making and selling foot coffins!?
Pass this on to your friends, your family, the media!
(And, I really hope you get that this is a joke 😉 )