On Facebook, Sarah asked:
I'm getting the tops of my feet tattooed and need to find a way to tie them so that none of the laces touch the top of my feet! My big toe too! I figure a loop over my 2nd and 3rd toe….but anyone have tying suggestions for the heel?
I said, "Well, that's a tricky one. A 'flip-flop' style will touch the top of your foot, and SOMETHING has to hold in on around your heel or it'll slip off…"
But then I came up with the perfect answer. I'm going to use this tying style from now on!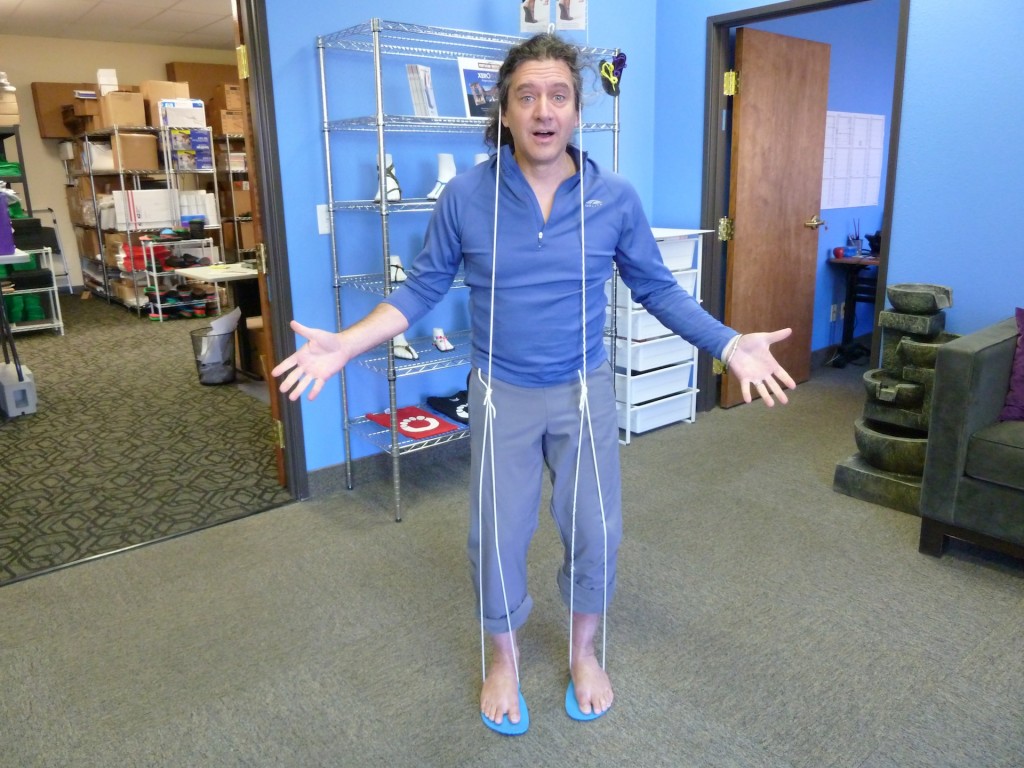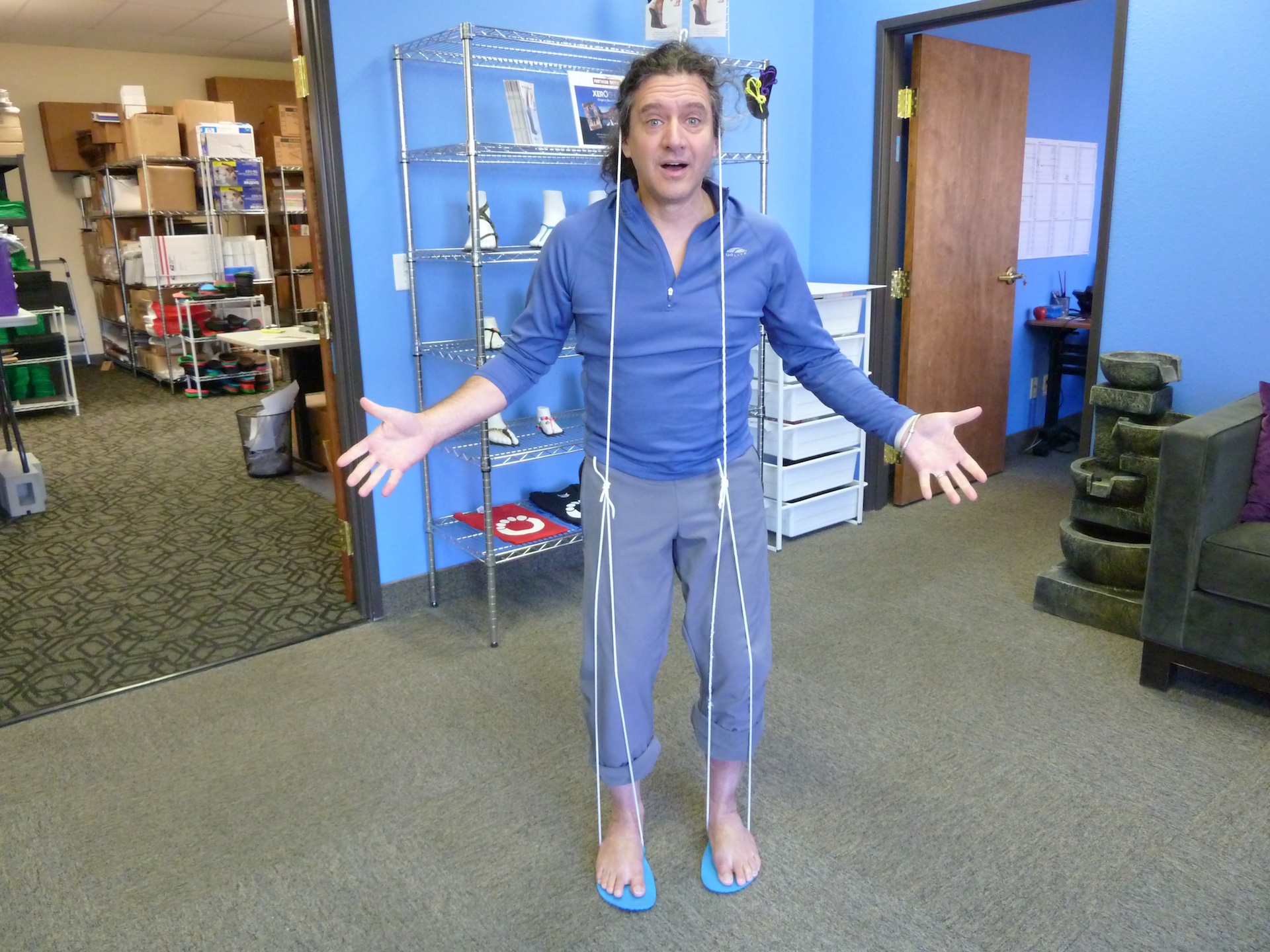 And, yes, this is an early April Fool's joke… there's no way you could actually run/walk with this… oh, wait, if I made the strap out of elastic… 😉