Grab an extra pair of laces in one of 22 colors:

Black, Silver-Gray, Royal Blue, Navy Blue, Maroon, Forest Green, Brown, Tan, Royal Purple, Violet, Red, Raspberry, Orange, Gold, Sky Blue, Hot Lime, White, Hot Pink, Hot Orange, Hot Lemon, Reflective Black*, Reflective Blue*, Reflective Red*.
Each set of laces comes with a pair (2 laces) of six-foot laces made of 5/32″ polyester.
(* reflective laces are $1.00 extra)
Why polyester?
Compared to leather, polyester laces offer a number of advantages:
Water resistant (leather stretches and contracts when it gets wet/dry)
No hard edges (leather's edges can bite into the skin)
Color-safe (dyed leather's color can run)
No breaking in period (leather starts out pretty stiff)
Non-stretch (if your laces stretch, your feet can shift over — and off — your sandal)
Long lasting
Inexpensive
Makes a small knot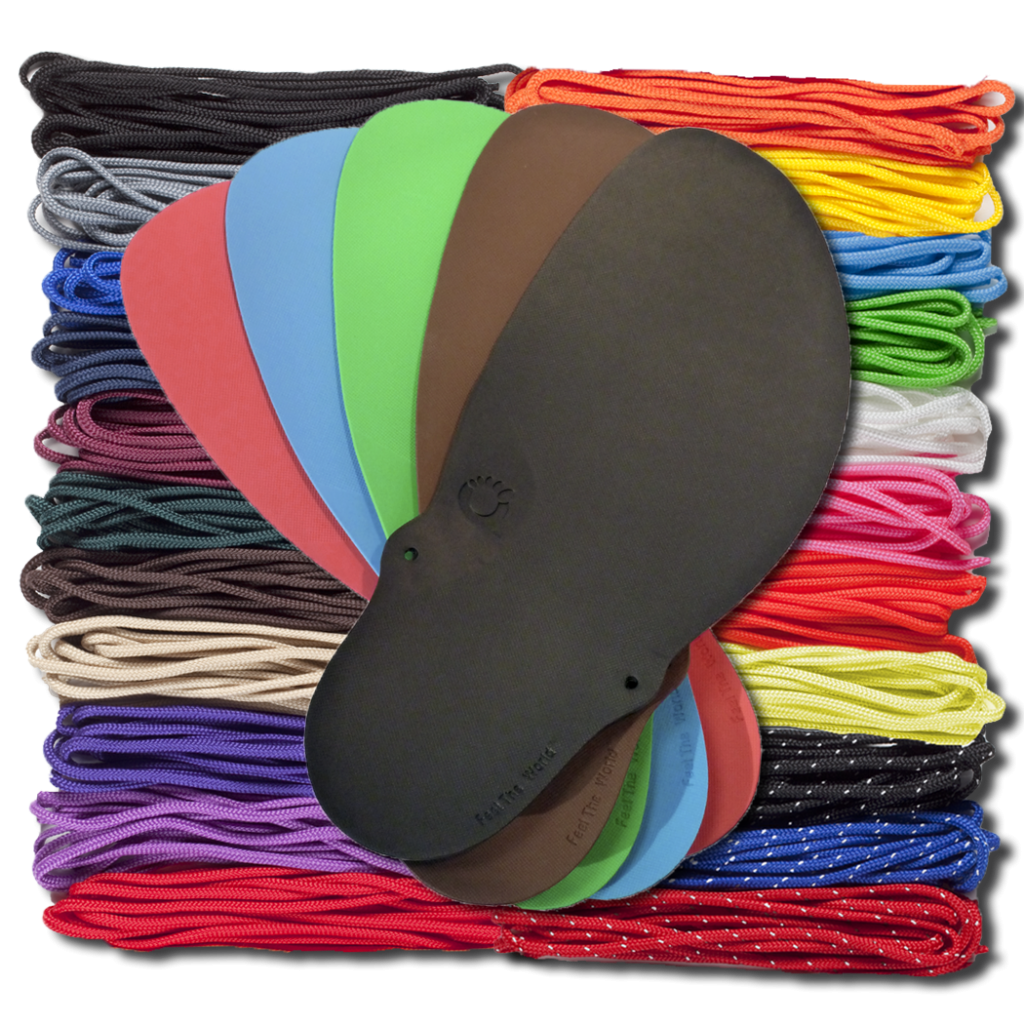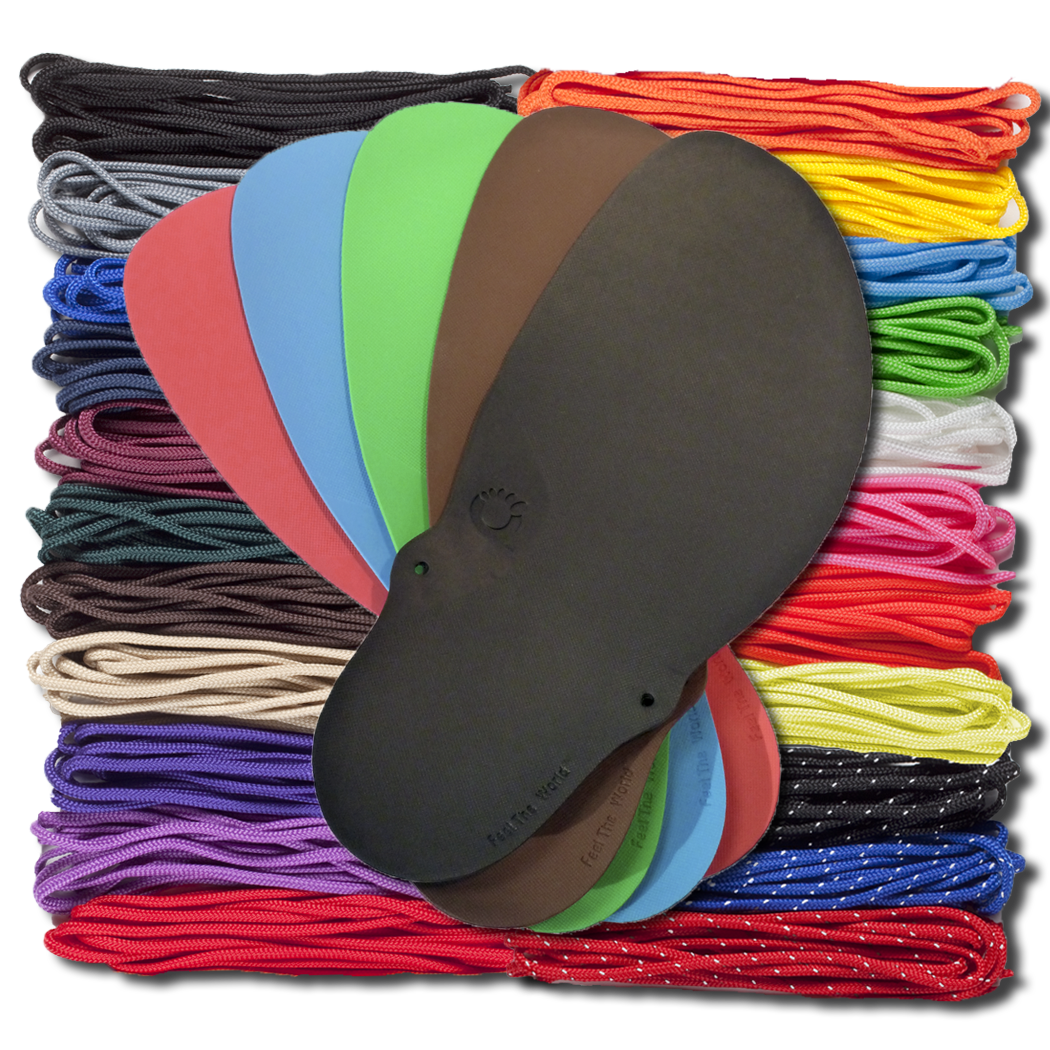 Compared to our original laces, these 100% polyester laces are:
Extra comfortable — we removed the core for extra flexibility
Extra strong — a new tight weave gives them super strength and a smoother feel
Extra bold — 19 Colors, including 3 with "reflective tracers". Mix and match with our 5 FeelTrue® outsoles for the perfect look
Extra "invisible" — you can make a flatter toe knot, or even create an almost invisible "lace bead"