Custom-made for you… by us
Worried about making your barefoot sandals correctly?
Want to save the time and hassle of a Do-It-Yourself project?
Then let us custom-make a pair of Xero Shoe huaraches for you. PLUS, when you order Custom Xero Shoes, we donate 10% of the purchase price to the Tarahumara Children's Hospital Fund to support the indigenous people of the Copper Canyon.
Here's how to get your Custom-made huaraches. It's simple:
Place your order
Follow our video instructions to make a tracing of your foot (we'll send you a link to the video)
Send us the tracing by mail, fax, or email (we'll tell you how)
Get your huaraches and enjoy!
Here's what you'll get:
One pair of Xero Shoes Barefoot… PLUS!® sandals, made with 4mm Connect or 6mm Contact FeelTrue™ outsoles. Not sure which you want? Check out this video, below for help.
One pair of laces, already tied in our slip-on/slip-off style. You just need to tweak the tension, or use one of our other fun huarache tying styles, it's up to you. (scroll down to see the color choices)
NEW – 4mm hollow punch for the lacing holes — FREE! (in case you want to punch extra holes for other tying styles)
If you like, add one of our decorative charms, pendants or bead kits.
NOTE: We usually can make your custom-made Xeros within 10 business days. However, if you order during a sale or after a Shark Tank airing, it can take up to 3 weeks.
SPECIAL: Get your custom-made Xero Shoes for only $49.95 for 4mm Connect and only $5.00 more for the 6mm Contact.
We have 22 lace colors to match the 5 FeelTrue outsoles. Find the combo that you like best!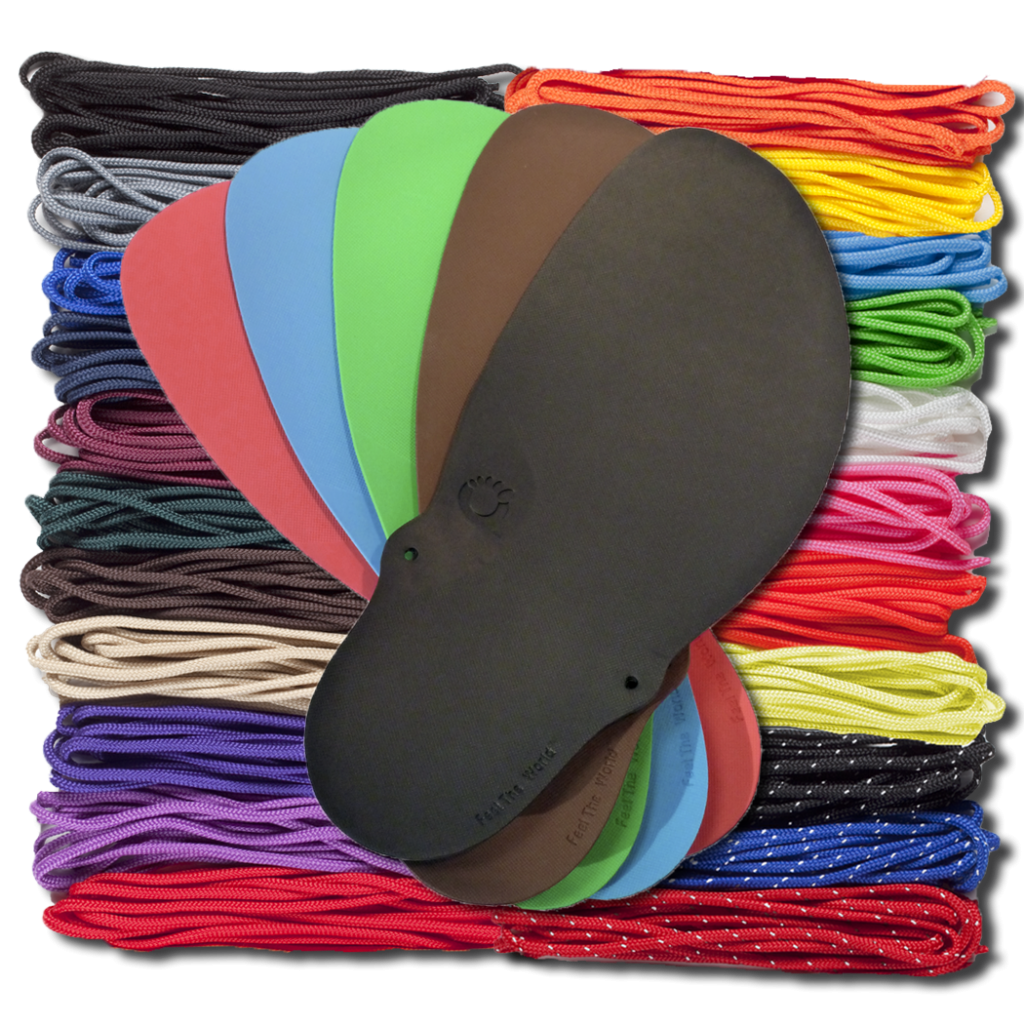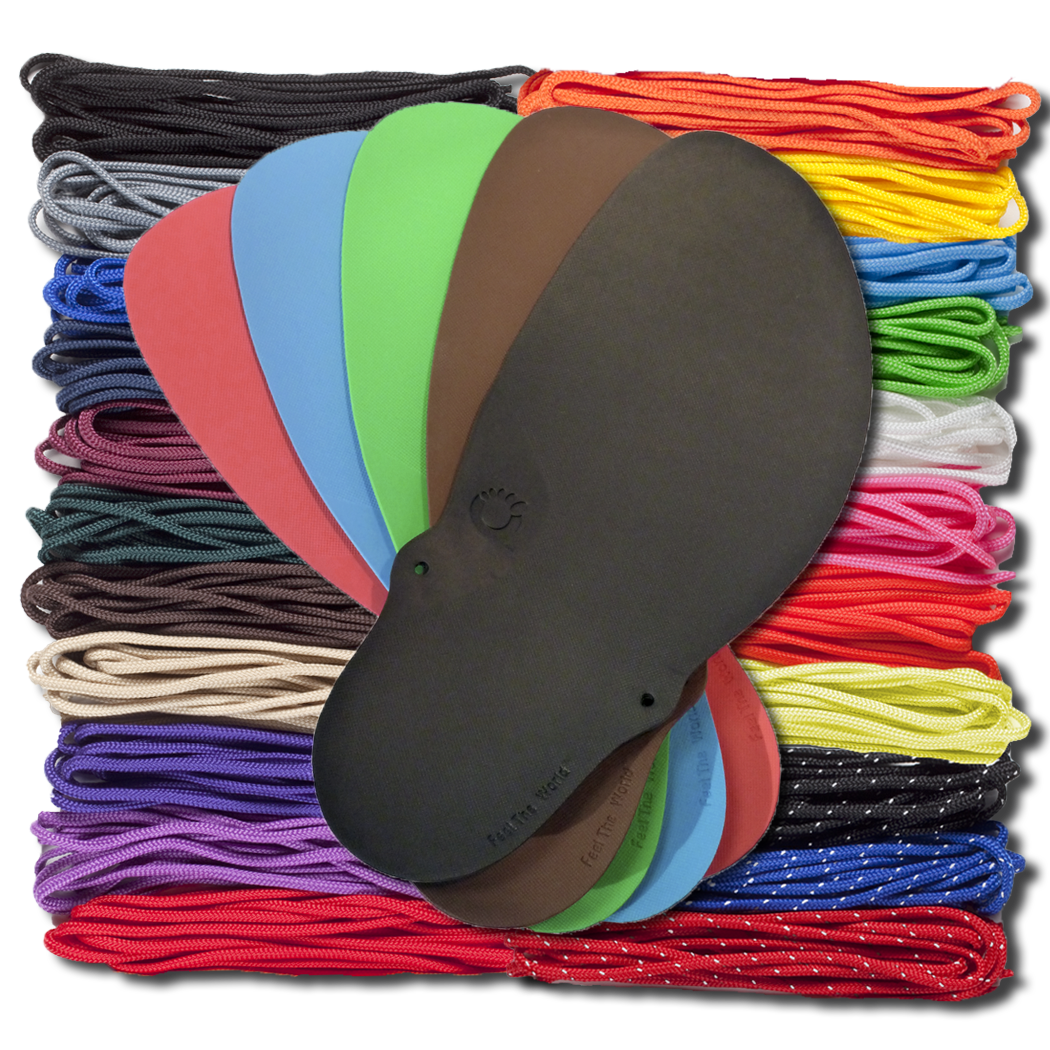 Black, Silver-Gray, Royal Blue, Navy Blue, Maroon, Forest Green, Brown, Tan, Royal Purple, Violet, Raspberry, Red, Orange, Gold, Sky Blue, Hot Lime, White, Hot Pink, Hot Orange, Hot Lemon, Reflective Black, Reflective Blue, Reflective Red (reflective laces are $1 extra).